Combined Transport Driver Job Application »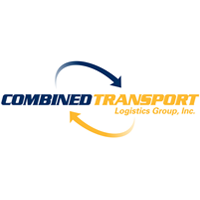 Apply Now »
Company Drivers & Team Drivers
At Combined Transport Logistics Group, Inc. our mission is to be a growth-oriented provider of a variety of flatbed, heavy and specialized trucking services, always seeking to become the preferred employer for all our "customers" (drivers) and the preferred transportation provider for all of our shippers. Combined Transport is a family of people working together to build a better future for our customers, shippers and ourselves. We're moving into the future.
Job Benefits:
Paid Weekly
Health Medical Benefits
Dental Insurance
401k
Job Requirements:
At least 1 year experience
At least 25 years of age
No more than 2 moving violations in the last 12 months
No more than 1 preventable accident in the past 3 years
Apply Now

to Drive for Combined Transport!