CDL Class A Team Truck Driver Job in Knoxville, TN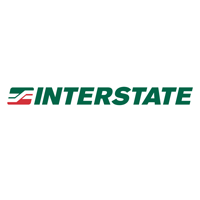 Interstate Distributor
Company Phone
800-374-8348
Company Website
http://www.driveforinterstate.com
Job Type
Full Time
Location
Knoxville, TN
Address
Knoxville, TN
Description :
CDL Class A Team Truck Driver Job – Knoxville, Tennessee

Company Drivers, Owner Operators, Solos and Teams
REGIONAL & OTR
We recognize that no two drivers are alike. That's why Interstate offers all drivers several choices to meet their driving and home time needs. Choose to run regional or OTR, choose your home time and pay package. Choose to run dry van or reefer freight. With so many choices, you can customize your career and achieve the level of success you've always wanted. Find out why Interstate was voted Best Fleet to Drive for in 2015 today!
DRIVER BENEFITS
​Choice of pay package – straight or base +; Owner Operators choose rate per mile or percentage pay
Choice of home time – we can keep you running or get you home
Choice of runs – run our network for maximum miles or choose the region that will keep you close to home
Most opportunities are pet friendly!
Earn up to $0.06cpm extra (per driver) with our Pay for Performance Monthly Bonus!
Paid orientation
Luxurious equipment
Detention, Layover, Breakdown Pay
Have Hazmat? We'll pay extra per Hazmat load
Team Drivers? Work with our Team specific dispatchers who understand your unique needs
Want to be a Team? Ask about our "Find My Team Partner" program
Lease purchase program also available
DRIVER REQUIREMENTS
Must be at least 22 years of age
12 months of recent driving experience in the last 3 years
Less than three (3) moving violations within the past 3 years
No DUI / DWI or Reckless driving violations within the last 3 years
Less than 3 incidents or accidents in the last 3 years
Felony convictions are reviewed on an individual basis
Must be able to pass all D.O.T. requirements, N.I.D.A. pre-employment drug screen and hair follicle test
Knoxville, Tennessee CDL Class A Team Truck Driving Job

Interstate Distributor CDL Class A Team Truck Driver Job – Knoxville, TN

How to apply :