CDL Class A Team Truck Driver Job in Knoxville, TN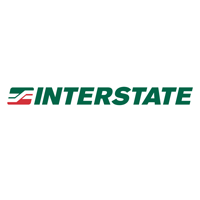 Interstate Distributor
Company Phone
888-716-0315
Company Website
http://www.driveforinterstate.com
Job Type
Full Time
Location
Knoxville, TN
Address
Knoxville, TN
Description :
CDL Class A Team Truck Driver Job – Knoxville, Tennessee

REGIONAL & OTR – Drivers Home Weekly
Now Hiring Company Drivers, Owner Operators, Teams and New Grads
REGIONAL & OTR- Drivers Home Weekly
We all have a life outside of work. A life that demands our attention, our interest, and our energy. Whether you are driving a truck or at a desk, you are working for something or someone. Your Life is calling you with a purpose beyond punching the clock. Ask any person at the end of their journey and they will tell you to cherish the journey, relish the moments, and surround yourself with like-minded people that you enjoy.
Interstate offers many company driving job options to fit your life. Flexible driving routes to fit your need for good home time and great pay.
REGIONAL & OTR company driving jobs available in
11 Western Regional – Running Area: West of Denver
Northwest Regional – Running Area: Washington and Oregon
Canadian Regional – Running Area: OR, WA, BC
Solo Reefer – Travels 11 Western, but runs 90% on the I-5 corridor
Kansas City Regional – Running Area: CO, KS, MO, OK, TX, TN
Midwest Regional – Running Area: MO, IL, IN, OH, PA, KY, TN, GA, SC, NC
US East - Hiring/Running Area: East of Denver
Rotational - Running Area: West of Denver
DRIVER REQUIREMENTS
Must be at least 22 years of age
12 months of recent driving experience in the last 3 years
A stable work and verifiable work history within the last 3 years
Must provide valid names, addresses, and phone numbers of previous 10 years of employment history
Less than three (3) moving violations within the past 3 years
No DUI / DWI or Reckless driving violations within the last 3 years
Less than 3 incidents or accidents in the last 3 years
Felony convictions are reviewed on an individual basis
Must be able to pass all D.O.T. requirements, N.I.D.A. pre-employment drug screen and hair follicle test
Successfully demonstrate and pass backing and road skills test
Must be able to perform all essential functions of the job with or without a reasonable accommodation.
ADDITIONAL INFORMATION
Home Every Week
24/7 Dispatch
Rider Program
Pet Policy
2 Days Orientation
Short Haul / Local Pay
All equipment have deluxe interiors, hard wired inverters, and in-cab scanners
Operating centers: Open door access to all locations, free laundry, free safe parking, showers, Wi-Fi, gym, recreation areas, and comfortable loungers with large screen T.V.
COMPANY DRIVER COMPENSATIONS
Regional and Team Divisions have Performance Pay Programs*
Paid on Practical miles
Paid orientation (2 day = $150)
Breakdown Pay
Layover Pay
Hazmat Pay*
Border Crossing Pay
Short Haul / Local Pay
Health, Dental, Life starting 1st of the month following hire date
401(k) starts 1st day of month following hire date
All equipment have deluxe interiors, hard wired inverters, and in-cab scanners
Operating centers: Open door access to all locations, free laundry, free safe parking, showers, Wi-Fi, gym, recreation areas, and comfortable loungers with large screen T.V.- – - – - -* Select Divisions Qualify
Your life is calling you, isn't it time you answered it by CALLING 1-888-716-0315
Knoxville, Tennessee CDL Class A Team Truck Driving Job

Interstate Distributor CDL Class A Team Truck Driver Job – Knoxville, TN

How to apply :