Class A Driver Job in Auburn, AL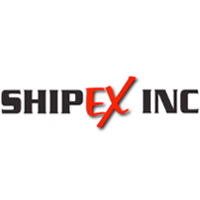 ShipEX, Inc.
Company Phone
385-220-2434
Company Website
Job Type
Full Time
Location
Auburn, AL
Address
Auburn, AL
Description :
Class A Driver Job – Auburn, Alabama

Tired of the "Pay Per Mile Roller Coaster"? One week you're up, the next week down; and when you're down the bills don't get paid!
At ShipEX Inc. we want your ride with us to be smooth. Take away the worries of all the ups and downs, by knowing what you are going to earn each payday to provide for you and your family. In return we count on you to deliver top driver status 100% of the time, and you can count on us each payday with a guaranteed salary.
ShipEX has consistent freight lanes and the miles for you to drive, as well as the newest fleet of 2016, 2017, and 2018 Freightliner Cascadia's in the industry. We understand it takes more than just the best pay and equipment to keep our drivers happy, so we make home time something that you and your family can plan on. You'll have a team in the office to be by your side when you're out on the road. Your team will get to know you as an individual and not just a number.
We are looking for safe, loyal, and hard workers who are striving to grow along with us, and make great money along the way!
Here are the benefits that you can enjoy being part of the ShipEX Inc. Family
Starting Salary of $60,000 (starting after a successful 30 day evaluation period)

First 30 days of hire is $.36-$.38 CPM based on verifiable tractor-trailer experience (we want to make sure you are committed to run the miles we expect in order to move to salary pay)
12,000 miles a month is required to be on salary, but the more miles you drive the more it will benefit your quarterly bonus!
If the miles are not available due to weather, freight, etc. you will not be penalized.
Average Length of haul 1,400-1,600 miles

Quarterly Mileage & Safety Bonuses

Any miles over 36,000 that you run in a quarter will be paid out at $.41CPM!
With our Safety Bonus you could earn and extra $.01 CPM on all miles, paid out every quarter

Paid Time Off
Drivers Health Insurance Monthly Premium is Covered 100%

We offer insurance for Spouses & or children but driver will pay for plan
We also offer Dental & Vision Insurance along with Disability and much more
 Life Insurance policy for $10,000 paid by the company for every driver

14-16 days Out
Home 2-3 Days

If you want to stay out longer you can rack up your home time

Free Rider & Pet Program

Riders after the first 30 days/ Pets are allowed day one of hire
What ShipEX is looking for in a driver
A Safe, dependable driver with trip planning skills
All work history for the last 3 years must be disclosed
All Commercial driving history in the last 10 years must be disclosed

No more than 5 jobs in the last 3 years

2 Yrs. Verifiable Tractor Trailer Experience

Must have Over The Road experience

A Good Driving Record

No more than 3 moving violations in the last 3 years, in a Personal or Commercial vehicle.
No more than 2 accidents, preventable or non-preventable in the last 3 years, in a Personal or Commercial vehicle.

Criminal Background

Disclose all convictions or pending charges on your adult record.
Auburn, Alabama  Class A Driving Job
ShipEx, Inc. Class A Driver Job in Auburn, AL

How to apply :