Class A OTR Truck Driver Job in Norwalk, CA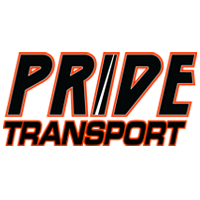 Pride Transport
Company Phone
801-952-2304
Company Website
Job Type
Full Time
Location
Norwalk, CA
Address
Norwalk, CA
Description :
Class A OTR Truck Driver Job – Norwalk, California

APPLY TODAY AT PRIDE TRANSPORT! STARTING BASE BAY: $0.385 CPM!
Pride Transport is looking for experienced solo drivers immediately. We offer brand new equipment, great pay, steady customers and lots of extras, so contact us today to get started!
Pride Transport offers solo drivers:
Up to $0.385 cpm – starting base pay

$3,000 Sign-On Bonus

$50 tarping pay
$50 ramp pay
6 paid holidays
BRAND NEW equipment
Affordable health insurance for you & your family
Retirement Plan with a weekly 10% match
Newer Freightliners, Kenworths and Peterbilts
Generous bonus opportunities for MPG and mileage
Paid vacation after one year employment
100% No Touch Freight
Child Rider Program
Pet Rider Program
100% company drivers
In cab DirecTV – free TV and equipment included
Call Today for More Info!! 800-801-4819
Norwalk, California Class A OTR Truck Driving Job
Pride Transport Class A OTR Truck Driver Job in Norwalk, CA

How to apply :