Class A OTR Truck Driver Job in Norwalk, CA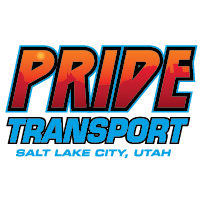 Pride Transport
Company Phone
801-952-2304
Company Website
Job Type
Full Time
Location
Norwalk, CA
Address
Norwalk, CA
Description :
Class A OTR Truck Driver Job – Norwalk, California

Pride Transport is a family owned and operated refrigerated carrier located in Salt Lake City, Utah. For over 30 years we have been providing transportation for temperature sensitive commodities through out North America. Our consistent and steady growth over the years stems from the can-do attitude!
Ask about our new bonus for teams!

Up to $3000!
Company Benefits
Avg. Weekly Pay: $975.00
Drop & Hook: 30%
100% No Touch Freight
Rider Policy
Pet Policy
24 Hour Dispatch
Logs 100% Electronic
Insurance Carrier Select Health
Dental, Life Insurance Free 15K policy for driver
401K After One Year
Vacation $500.00 to $750.00
Qualifications
23 years old for OTR, 21 years old for training
1 year minimum experience OTR for Solo
6 months minimum experience for Eval
Training Program for Class A CDL
No more than 2 moving violations in past three years
No more than 2 preventable accidents in past three years
DUIs: 10 years or older
Compensation Packages:
•Solo Pay Scale: 0.32- 1yr. exp; 0.33- 2yrs; 0.34- 3 yrs.
•Max CPM: 0.35
•Team Pay Scale: 0.18 to 0.21 based on experience (0.18- one year; 0.21- seven years)
•Per Diem: 10cpm for solo, 5cpm for team
•Layover: $50 for every 24 hours without load $100 per 24 hour period for produce payover
•Stop pay: $15 for non-produce except first and last; $30 for EVERY stop for produce
•Detention guaranteed $15 per hour
Incentives:
•Solo Mileage Monthly: 1/2 cent at 11,500 miles; 1/2 cent at 12K; 1/2 cent at 12,500
•Team Mileage Monthly: Up to 0.05 per mile (1 cent at 18K; 5 cents at 22K)
•Fuel Efficiency: $40.00 for every tenth MPG over Goal paid Monthly
Norwalk, California Class A OTR Truck Driving Job
Pride Transport Class A OTR Truck Driver Job in Norwalk, CA

How to apply :