Class A Tanker Truck Driver Job in Odessa, TX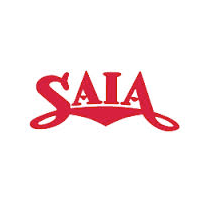 Saia
Company Website
Job Type
Full Time
Location
Odessa, TX
Address
Odessa, TX 79762
Description :
Class A Tanker Truck Driver Job – Odessa, Texas
We have immediate opportunities for experienced Local City Drivers. 
Salary/Pay Rate: $18.07 – $20.57 per hour.
$2000 Sign On Bonus PLUS Pay for Experience up to one year.
Responsibilities Include: Local City Drivers operate various tractor-trailer combinations between company terminals and customer facilities or work sites within the terminal's geographic service area. They sort, handle, load, and/or unload freight at various companies and customer locations. May work on dock as needed.
The successful candidate will possess the following attributes:
• Possess class A CDL with doubles/triples and either hazmat or tankers endorsements
• Minimum 12 months of tractor trailer driving experience
• Must have recent tractor trailer driving experience within the past 24 months
• Multi-stop, local pick-up and delivery experience
• Good safety record
• Knowledge of local geographical delivery area
• Experience backing and maneuvering tractor-trailers safely into tight areas
• Experience with hooking/unhooking trailers from tractor itself and the pushing, pulling, placing, lifting and attaching or detaching of various types of converter gear when necessary
• Knowledge of safe lifting technique to load and unload cargo, including heavy, bulky and or cumbersome freight
• Ability to secure or re-secure cargo by blocking, bracing, using dunnage and other methods
• Experience operating forklifts, hand trucks, pallet jacks, to move, load, arrange, rearrange and unload freight
• Ability to understand and carry out instructions given orally or in writing, including those on manifests and other shipping documents
• Ability to perform work required in a timely manner and maintain adequate production in order to meet service schedules and customer commitments
• Ability to handle the customers' freight safely and efficiently, and communicating tactfully and diplomatically with those individuals with whom the employee will be in contact as a company representative
• Knowledge of DOT rules and regulations
• Computer literate (Word, Excel, Email)
• Possess excellent customer service relations
Saia offers Local City Drivers:
• Normally scheduled to work Monday to Friday
• Paid New Hire Training:  new drivers attend orientation and 5 days of training with a Driver Trainer
• Hazmat handling and forklift training
• Smith System training
Saia offers an excellent benefits package that you can afford!
• Health Insurance – Medical/Rx/Vision/EAP with LOW COST employee contributions
• Employee Only:  $12.00/week
• Employee +1 Dependent:  $25.50/week
• Family:  $37.50/week
Employees with 10 or more years of service do not pay Employee Contributions!!
Other Great Benefits Include:
• Optional Dental Insurance
• Free Health Insurance after 10 years of service (no employee contributions)!!
• Free Basic Life Insurance and Accidental Death & Dismemberment insurance
• Free Short-term disability
• Optional Long-term disability coverage
• Other optional benefits such as supplemental life insurance, supplemental accidental death & dismemberment, critical illness insurance
• 401(k) plan with 25% match and immediate vesting
• Paid Vacation days, holidays and Personal/Sick Day
• Direct Payroll Deposit
• Paid weekly
• Employee Stock Purchase plan
• Credit Union
• Scholarship program
• Employee recognition programs
• Safety Awards program
Odessa, Texas Class A Tanker Truck Driving Job
Saia Class A Tanker Truck Driver Job Odessa, TX
How to apply :