Dedicated CDL Truck Driver Job in Houston, TX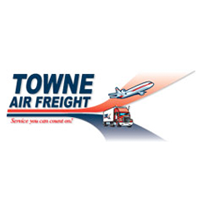 Towne Air Freight
Company Website
Job Type
Full Time
Location
Houston, TX
Address
Houston, TX 77001
Description :
Dedicated CDL Truck Driver Job – Houston, Texas
CDL Truck Driver Owner Operator Transportation

Description:
Towne Air Freight has an exciting opportunity for Owner Operator Truck Drivers; this includes Solo Intermodal! As a SAFETY oriented & CSA compliance focused company, we strive to offer top notch Owner Operators a long term partnership in the growing transportation market. With Towne Air Freight you will form long-term business partnerships that provide consistent revenue year round.
As a CDL Driver You'll Receive:
Great Pay (Call a Recruiter for more information!)

Dedicated Lanes

Consistent Runs

Practical Miles

Non-Forced Dispatch – you control your time off

Flexible Schedule –

Offering multiple Routes - Intermodal

Lease to Purchase Program

Lightweight Air Freight offering Enhanced Fuel Economy

Parking Terminal Privileges

No Touch, No Assist Freight

Generous Sign On Bonus — No Stipulations!
We are currently looking for Owner Operators with experience in any of the following areas
Hometime!!! Class "A" Owner Operators Opportunity (Houston) Class A OWNER OPERATORS -
Are you ready to start a career with great growth potential?
$1000 Sign-on Bonus!!!!
Towne Air Freight is now accepting applications
Get your application in now!!!!!
* $70/75% Load + fuel surcharge
* Paid Weekly
* Direct Deposit
* No Prepass Charges
* Discount Insurance rates
* Comdata Fuel Card (Excellent fuel discounts at TA, Pilot, Flying J and more)
* BEST FUEL DISCOUNTS IN THE INDUSTRY!!!
* Highly competitive truck insurance with Towne's group discount rate
* National Tire and Maintenance Discount Program
* 24 Hour Nationwide Roadside Assistance
Driver Requirements:
Requires a Class "A" CDL
One year driving exp.
Minimum age requirement 23 years old
Positions are filling fast!!!!
See why our community of owner operators continues to grow. Our driving force at Towne Air Freight enjoys the honesty and respect that contractors deserve. Our number one resource is our contractors and we are driven to succeed by attracting and retaining the number one resource that will help us serve our customers – the best contractors on the road.
Owner Operator Business Support Package:
We offer our CDL Truck Drivers all the resources and support they need to be successful owner operators.
Comdata Fuel Card (Excellent Fuel Discounts at TA, Petro, Wilco Hess, & Love's Stations $.22 to $.32 cpg Savings. Earn Rewards like free showers just for using your card!)  

EZ Pass (100% Paid Scales & Tolls) – Sun, Pike, Pre, TX Tag, & Fastrack also available

Highly Competitive Truck Insurance with Towne's Group Discount Rate

National Tire and Maintenance Discount Program

Strong Training and Support from our Safety & Compliance Team

Ongoing and increasing Safety & Service Rewards

Direct deposit & Weekly Settlements

24 Hour Nationwide Roadside Assistance

Affordable Base Plate Program

Base Plate, IFTA & Permit Programs

Limited Medical Benefits Plan
Job Responsibilities:
Additional Requirements:
MUST own your own Commerical Vehicle (Tractor) –

CDL - Class A, 

MUST have at least one year of verifiable commercial vehicle driving experience

23 years of age
Ability to read, write and speak the English language
Ability to operate a commercial motor vehicle in a SAFE and CSA compliant manner
No more than 4 moving violations in the past 36 months
No speeding violations 15 mph over posted limit or greater within the last 36 months
No DUI AND/OR reckless driving convictions in the past 36 months
No felonies within the last 5 years
No failure to Operate or Maintain Safe Vehicle within the past 36 months
Towne Air Freight is an Equal Opportunity Employer
Come see why our community of owner operators is continuously growing – We understand YOU are the driving force behind our successful & rapidly expanding network -TOWNE AIR FREIGHT, where RESPECT & HONESTY meet!
Houston, Texas Dedicated CDL Truck Driving Job
Towne Air Freight Dedicated CDL Truck Driver Job Houston, TX
How to apply :