Dedicated Flatbed Truck Driver Job in Louisville, KY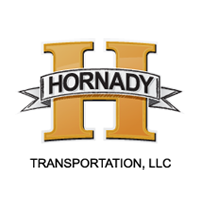 Hornady Transportation
Company Phone
800-441-4271
Company Website
Job Type
Full Time
Location
Louisville, KY
Address
Louisville, KY
Description :
Dedicated Flatbed Truck Driver Job –  Louisville, Kentucky

NEW PAY PACKAGES EFFECTIVE SEPT. 2015
Hornady Transportation, family owned and operated, was founded in 1928. As a flatbed carrier, we run east of the Rockies hauling building materials as well as steel coils, poles and pipe. We do not run into Canada, Mexico or New England.
Hornady Transportation strives to offer the best in equipment, pay and benefits as well as a staff to help each driver earn a living and get them home to enjoy it.
Dedicated Position Available!
Apply Online or Call 800-441-4271 Today!
Dedicated Position Close to Home – Guaranteed Home Weekends and 1-2 nights through the week!

$1,000 Sign-On Bonus & $850 in Orientation Pay for Qualified Drivers!

Starting Pay Up to 28% – Averaging up to 56 CPM!
Increase in Pay after first 6 months.
Driver Referral and additional bonuses and pay packages available.
Benefits:
Health & Dental Insurance-Blue Cross/Blue Shield
Vision Insurance
Disability Insurance
Free Life Insurance
Vacation Pay
401-K Retirement
Weekly Direct Deposit
Per Diem Pay
Rider Program
Holiday Pay
Apply Online or Call 800-441-4271
Visit Hornady's website at www.drivehornady.com
 Louisville, Kentucky Dedicated Flatbed Truck Driving Job
Hornady Transportation Dedicated Flatbed Truck Driver Job in  Louisville, KY

How to apply :