Dedicated Team Truck Driver Job in Helena, AR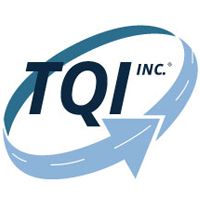 Total Quality Inc
Company Phone
855-396-3753
Company Website
Job Type
Full Time
Location
Helena, AR
Address
Helena, AR
Description :
Dedicated Team Truck Driver Job – Helena, Arkansas

Division Overview:
TQI, Inc., a Forward Air Company, is an industry leading, full-service CCL (cold chain logistics) company dedicated to the Life Sciences sector. We are a premium carrier that specializes in hauling time-sensitive, temperature controlled freight. Because of the critical nature of our business, we only hire the best Company Drivers in the industry. TQI's experience, history of quality service, and focus on customer satisfaction have earned us the opportunity to serve the largest Life Sciences companies in the world. TQI is a proud member of the Forward Air network.
Job Description:
The advantages and benefits you will receive by becoming a Team Company Driver with us are second to none. As an elite division, we pride ourselves on our ability to offer our drivers the best opportunity to succeed in the industry. Our drivers are the backbone of our company and we strive to provide you with first class support and service, as we expect you to provide the same to our customers.  We are invested in your success.
Compensation:
Guaranteed minimum annual pay of up to $110,400 – That's $2,300 per week!* (Team drivers frequently exceed weekly minimum earnings)
Starting pay of $0.57 / mile (+) accessorial pay
$2,500 Sign-On Bonus
Annual performance and safety bonuses of up to $4,000
Tenure based increases in pay per mile (up to $0.65 / mile)
Industry leading benefits package including 401K with employer match; Medical benefits start at $7.51/week for employee only, and $36.81/week for a family; Stock Purchase Program
Excellent wellness program options including $50,000 in life insurance and free dental coverage
Paid holidays and vacations
Company provided cell phone
Incentives:
Make more money, run less miles!
Dedicated lanes available
Weekly pay with direct deposit option
Newer equipment featuring refrigerators are assigned exclusively to each company driver (Manual and automatic transmission options available)
No idling restrictions on equipment without APU (auxiliary power unit)
Team trainee program – Less tenured drivers (6 months experience or more) can partner with a veteran driver (1 year or more verified experience) to operate as a team in order to gain valuable experience at a great pay rate!
Qualifications:
Must meet minimum age requirement of 23 years old
Class A CDL required
1 year of verifiable OTR tractor trailer experience in the last 5 years
No more than 2 traffic violations in a commercial vehicle in the past 5 years
No more than 2 preventable accidents in the past 3 years
Any DOT recordable accidents in the last 3 years may lead to disqualification
Employment subject to background and drug screening
Must meet DOT and company requirements & regulations
Ability to read, write, and communicate in English, as defined by DOT
Passport and/or Fast Card is a plus
©2017 TQI, Inc., a Forward Air Company *All statements and requirements defined in this advertisement are for marketing purposes only. Actual revenue, bonuses & rates per mile may vary. The weekly pay guarantee is subject to stipulations including, but not limited to: Drivers must be in service and available to run freight, no load refusals & drivers must work at least 5 days per week.*
Helena, Arkansas Dedicated Team Truck Driving Job

Total Quality Inc Dedicated Team Truck Driver Job in Helena, AR

How to apply :