Dedicated Truck Driving Job in Hannibal, MO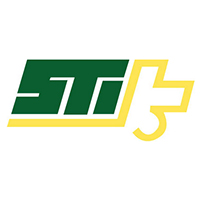 Sharkey Transportation
Company Phone
888-495-2386
Company Website
Job Type
Full Time
Location
Hannibal, MO
Address
Hannibal, MO
Description :
Dedicated Truck Driving Job – Hannibal, Missouri
MAKING GOOD MONEY IS JUST THE BEGINNING
Whether you're a local or long hauler, a van puller or flatbedder, we always start with our minimum pay guarantee. Add in free health insurance and flexible home time options, and it's a recipe for a solid career
Guaranteed $200/Day– 7 Different Pay/Home Time Options
100% Premium-Free Family Health Insurance
Genuine Support On and Off the Road
DRY VAN & REFRIGERATED OUT AND BACK FREIGHT
MO to IN, IL and WI
PAY & BENEFITS
$1500 SIGN-ON BONUS*
Home every weekend
Top CPM or Percent Pay Packages
Top performers will make more
Premium-free Family Health Insurance
Performance Bonus
Weekly direct deposit
REQUIREMENTS
Valid Class A CDL required
6 Months Verifiable Experience Required.
Now you can choose between more guaranteed pay or more guaranteed home time!
If home time is more your thing, you can be HOME EVERY WEEKEND.
Either way, that's a heck of a guarantee and a big reassurance in a job where conditions you don't control can slow you down. With regional runs that are up to 6 days out with weekly home time, drive confidently knowing that delays won't erode your pay.
*Bonus paid out within the first two weeks, $750 paid after the first week and $750 paid after the second week.
Hannibal, Missouri Dedicated Truck Driver Job

Sharkey Transportation Dedicated Truck Driving Job in Hannibal, MO

How to apply :