Dump Truck Driver Job in Knoxville, TN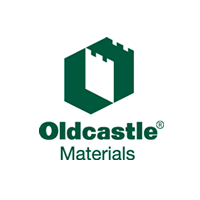 Description :
Dump Truck Driver Job in Knoxville, Tennessee

DUMP TRUCK DRIVER
Tired of browsing the classifieds? Job searches unsuccessful? Look no further, HARRISON CONSTRUCTION has the perfect career opportunity waiting for you!
Job Description Summary
The Dump Truck Driver is responsible for the transportation of material such as asphalt, stone, dirt etc., to construction projects and company owned facilities or various customers.  This is a skilled position involving the safe and efficient operation of dump trucks. Work will be performed per the Foreperson's instruction.
Requirements
Properly follow all company policies and procedures for safe working procedures and environment.  Report any problems to the Foreperson, Safety Manager or Human Resources Manager.
Perform daily pre/post trip inspections with appropriate documentation in compliance with DOT guidelines and make minor repairs such as changing lights, mud flaps and maintain proper air pressure in all tires
Ability to diagnose BASIC truck issues for direction of maintenance
Obey applicable laws and follow dispatch instructions
Maintain daily vehicle mileage and fuel logs
Monitor various gauges during operation of vehicle to prevent damage to the equipment
Must keep vehicle in clean and orderly condition. Job requires cleaning and washing of vehicle
Must be able to accurately enter load information into a handheld GPS device
Must pass DOT physical, drug screen and criminal background check
Display a professional and courteous attitude to co-workers, supervisors, and the general public at all times
Ability to be flexible with schedule changes, location changes, time of shift changes. Overtime work required.
Must be willing to work nights, weekends and out of town/county or state as required by job location (per diem and lodging provided)
Must report to the assigned job site and be ready to begin work at the designated start time
Attendance required according to company attendance policy to ensure crew is able to operate at normal efficiency level
Strict adherance to Company safety requirements and procedures
Willingness to work in a team environment, assist co-workers or supervisors with other duties as required or work independently with attention to detail
Individuals are required to wear personal protective equipment (PPE) in designated operations and production areas as stated by OSHA and/or MSHA
Thorough operational knowledge and skill of dump truck
Ability to use Trakit phone for daily entries and timekeeping
Ability to operate equipment safely and efficiently under a variety of working conditions
Ability to understand and follow verbal and written instructions
Ability to effectively communicate verbally
Physical ability includes lifting 25 to 50 lbs with occasional lifting up to 75 lbs, climbing, stooping, bending, squatting, lifting, stretching, pulling, driving and shifting gears.  Ability to stand, walk, use hands and fingers to manipulate objects or controls, talking and hearing. May require sitting for extended periods of time. Vision abilities (with correction) include close, distance, peripheral, depth and the ability to focus
Education/Experience
High school education or GED preferred but not required
Minimum of a Class B CDL, Class A preferred and maintain state requirements of such license. MVR must meet company standards
Must have a minimum of 3 years experience driving trucks with similar weight and equipment
Must be 21 years in age or older
What Oldcastle offers you
Competitive Wages
Comprehensive medical, dental, and disability benefits programs
Retirement savings plan with company match
Health and wellness programs
Opportunities for growth, development, and promotion
Knoxville, Tennessee Dump Truck Driving Job

OldCastle Dump Truck Driver Job – Knoxville, TN
How to apply :