Flatbed Truck Driving Job in Blacklick Estates, OH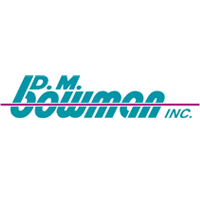 D.M. Bowman
Company Phone
877-357-4602
Company Website
http://www.dmbowmandrivingjobs.com
Job Type
Full Time
Location
Blacklick Estates, OH
Address
Blacklick Estates, OH
Description :
Flatbed Truck Driving Job – Blacklick Estates, Ohio
CDL-A Flatbed Truck Driver Jobs
For drivers, we'll always carry through 
Our Flatbed driving opportunities offer flexible and predictable home time, including daily and weekly options that get you to the place you love. That's on top of average pay as high as 70 CPM!
With a pledge to carry through for our drivers, we are proud to be listed as one of the top 200 carriers in the nation!
CDL-A Flatbed Truck Driver Jobs Offer:
Regional flatbed drivers can average: 55 CPM

Local flatbed drivers can average: 65 CPM

Per diem pay packages now available for regional home weekly drivers
Weekly safety net pay packages available to protect your income
Up to 3 CPM in performance bonuses weekly
Monthly fuel efficiency bonus
Daily or weekly home time
Dedicated/committed customers
Benefits package after 60 days (medical, dental, vision, supplemental)
Paid time off
Profit sharing
Up to $7K in tuition reimbursement
Paid orientation & training
Safety & recognition awards
Modern, automatic Volvo tractors
Find out more about how D.M. Bowman can Carry Through for you – apply for CDL-A Flatbed Truck Driver Jobs today!
Blacklick Estates, Ohio Flatbed Truck Driver Job

D.M. Bowman Flatbed Truck Driving Job in Blacklick Estates, OH

How to apply :