Lease Purchase Truck Driver Job in Chambersburg, PA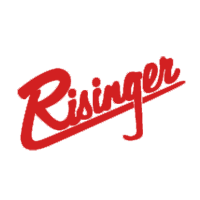 Risinger
Company Phone
888-671-7979
Company Website
Job Type
Full Time
Location
Chambersburg, PA
Address
Chambersburg, PA
Description :
Lease Purchase Truck Driver Job – Chambersburg, Pennsylvania

Own your own Class A CDL truck with Risinger's lease purchase program and driving opportunities!
Team Drivers are now welcome to the Risinger Lease Purchase program. Call for details.
Becoming your own boss has never been easier.
The Risinger Lease Purchase Program puts you behind the wheel of your very own truck driving business. We offer quality trucks and equipment, great rates per mile, and guaranteed home time to get you off to a successful start!
Teams are now welcome in the Lease Purchase Program!
Lease Purchase Drivers enjoy:
$1.09/mile plus fuel surcharge on all miles (loaded & empty)

Lease purchase drivers receive a $2,750 sign-on bonus (Call for details)
Quality home time
$700 weekly Boost Program. Please call for details.
Preplanned routes – 2-3 days in advance
Consistent miles of up to 2,500 – 3,000 per week
Up to $5,000 in annual bonuses (safety & miles)
Free primary healthcare in Decatur and Morton, IL
UNLIMITED driver referral bonuses
Clean inspection and special recognition bonuses
100% no-touch freight; 90% customer freight
50% drop and hook
Weekly payments as low as $199!
Other reasons truck drivers love Risinger:
Free primary healthcare
NO COST general liability and cargo insurance
Discounted rates on bobtail, physical damage, and occupational/accidental insurance
Driver legal services available
Pet Friendly
Lease Purchase Terms
Vehicle Down Payment
Vehicle Interest Rate

Flat payment based on zero percent interest rate.

Vehicle Monthly Payment

Weekly payments currently range from $199 to $549
We've got you covered!
Detention, layover, and stop-off pay provided
Up to 3x rewards on Pilot loyalty cards – use points toward food, merchandise, and more!
Company-provided load straps, hard hat, protective eyewear, and safety vests
Drivers come FIRST at Risinger.
We stand for
Trust ∙ Respect ∙ Honesty ∙ Loyalty
Your miles go further with lease purchase truck driving opportunities at Risinger.
Contact recruiters to start today! 888-671-7979
Family owned for over 35 years!
Chambersburg, Pennsylvania Lease Purchase Truck Driving Job
Risinger Lease Purchase Truck Driver Job in North Chambersburg, PA

How to apply :