Local CDL Truck Driver Job in Allentown, PA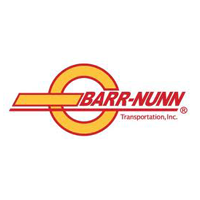 Barr-Nunn
Company Phone
888-216-1102
Company Website
Job Type
Full Time
Location
Allentown, PA
Address
Allentown, PA
Description :
Local CDL Truck Driver Job – Allentown, Pennsylvania

LOCAL TRUCK DRIVERS-CLASS A CDL
Allentown – $16.75/hr
Monday-Friday
SIGN ON BONUS –$1000 until 9/27/13
At Barr-Nunn Transportation we pay what we say. All company drivers enjoy $.02/mi 401k Contribution from Day 1, Blue Cross Blue Shield Insurance, and 99.7% no touch freight.
We've earned a solid reputation over the years for being responsive to the needs of our people and leading the way to success. We offer greater pay, greater support and the best driving experience in the business.
Home Daily & Weekends!
Must live within 35 miles of Allentown
Manchester Pennsylvania Terminal
No New York City or Long Island deliveries
$300 CSA Bonus every 90 days & Paid Time Off every 90 days
2-day orientation (Private Hotel Room-Breakfast & Lunch Provided)
Paid Holidays
Paid Time Off Program 3-9 days every 109,000 paid miles. (cashout available)
Call 866-657-9382 or visit
Allentown, Pennsylvania Local CDL Truck Driving Job

Barr-Nunn Local CDL Truck Driver Job – Allentown, PA

How to apply :