Local Class A CDL Truck Driver Job in Bloomington, IN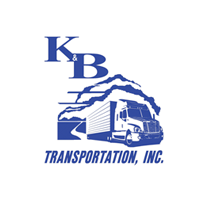 K&B Transportation
Company Phone
(800) 851-8651
Company Website
Job Type
Full Time
Location
Bloomington, IN
Address
Bloomington, IN
Description :
Local Class A CDL Truck Driver Job – Bloomington, Indiana

Welcome to K&B Transportation, the largest 100% company driver refrigerated carrier in the United States. At K&B Transportation we hauled our first load in 1986 with the vision of exceptional customer service, while also taking care of our number one asset, the driver.  Started by a driver, since our inception we have always gone the extra mile to make sure our drivers are satisfied, and all of their personal needs are met.
Local Driver Opening!
Dedicated Fleet
Top Pay
Scheduled Raises
Assigned Daycab
Home Daily (Hotels For Any Layover)
Little to No Weekend Work
Full Benefits
Call (800) 851-8651 or apply online at www.drivekb.com.
Bloomington, Indiana Local Class A CDL Truck Driving Job
K&B Transportation Local Class A CDL Truck Driver Job – Bloomington, IN

How to apply :