Local Class B Truck Driver Job in Rutland, VT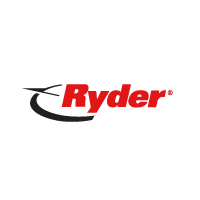 Ryder
Company Phone
800-793-3754
Company Website
Job Type
Full Time
Location
Rutland, VT
Address
Rutland, VT
Description :
Local Class B Truck Driver Job – Rutland, Vermont

Position Description: Home Daily!

As a driver, you're important everywhere you go. Businesses and customers are excited to see you. You help companies get their products to the people who need them. And when you drive a Ryder Truck, you play an important part in keeping the economy moving. People around the world rely on you everyday to keep their businesses running smoothly.
Ryder drivers earn excellent money, get paid weekly and enjoy a great benefits package which includes medical, dental, prescription and vision insurance, 401(k), discount employee stock purchase program, credit union and much more. If you are ready to take the next step in your career, we invite you to apply today.
Requirements:
* Must be a minimum of 22 years of age
* 9 months verifiable driving experience
* Valid Class B CDL
* Ability to meet Ryder's driving qualifications
Additional Requirements:
* Ability to follow written and/or oral instructions
* Ability to read, interpret and apply laws, rules, regulations policies and/or procedures
* Delivery Experience
Responsibilities: This position is primarily responsible for safely driving a commercial vehicle and requires compliance with safety & DOT Regulations, continuous training and customer service.
Additional Responsibilities include but are not limited to:
* Ensuring compliance with applicable federal and/or state laws, regulations, and/or agency rules, standards and guidelines
* Detecting and eliminating or minimizing safety hazards
* Maintaining accurate records and logs
* Loading/Unloading freight or assisting in the loading/unloading of freight if required by customer
* Other tasks as assigned
Ryder is proud to be an Equal Opportunity Employer and Drug Free workplace.
Rutland, Vermont Local Class B Truck Driving Job

Ryder Local Class B Truck Driver Job – Rutland, VT

How to apply :