Local Dedicated Truck Driver Job in Raleigh, NC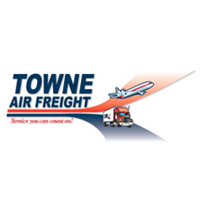 Towne Air Freight
Company Website
Job Type
Full Time
Location
Raleigh, NC
Address
Raleigh, NC 27601
Description :
Local Dedicated Truck Driver Job – Raleigh, North Carolina

Owner Operator Truck Driver, Solo Dedicated Local Pick-Up & Delivery Routes Available
SCHEDULE: Monday – Friday (Full Days) / Saturday (Possible weekend work if needed)
ROUTE: Local Pick-Up & Delivery in the Raleigh Durham / Morrisville area (NOT intermodal / container – route times will vary based on freight volumes, call or apply today for more details)
PAY: Projected revenue per week is $1,500 – $2,000 + Fuel & $500 initial sign on bonus, guaranteed to pay two weeks after your start date.
Towne pays 100% of your tolls & scales up front by use of the PrePass you'll be given. You will also enjoy pump discounts at various stations by utilizing your Comdata fuel card – up to $.35 cpg! (light loads equal great fuel mileage)
We offer Permit, IFTA, & Plate Programs, as well as Low Rate Truck Insurance, quarterly safe driver bonuses, NO forced dispatch, a flexible schedule, minimal wait time, health & medical benefits, a tenure program, and more! Home every night!
This position entails using manual logs; you will communicate with dispatch using a personal cellular device.
*Do you have a friend, co-worker or family member that owns a tractor with a day cab OR a straight truck / box truck who might be interested in leasing  on with Towne Air Freight? Refer them to us and earn yourself a $500 Referral Bonus - anyone can do it, just make sure they put your name on their on-line application upon submission*
Job Responsibilities:
At least 1 year of experience
At least 23 years of age
CDL-B or CDL-A (Depending on the type of truck you own. Also, hazmat is strongly preferred)
MUST own your own Straight Truck / Box Truck (24′ – 26′) OR Day Cab Tractor
MUST live in close proximity to our Raleigh Durham, NC Terminal
No major accidents nor violations within the last 36 months on your record
After reviewing the requirements, proceed to complete the on-line application by filling in your information accordingly. When completing this questionnaire make sure you do the following…
MUST provide 10 year employment history - NO GAPS – This is a CSA policy – If 10 years doesn't cover your driving experience you may have to go back even farther!
Do NOT omit any accidents or violations you may have acquired over the course of your professional driving career, regardless of whether or not they were DOT recordable! You will get a confirmation number at the end to notify you that it was submitted correctly.
Once your application is received I will set up an interview between you and the Raleigh Durham, NC Terminal Manager, Mr. Jeff Palacios. During the interview he will be able to answer any questions you might have, and provide more specific details regarding supplementary pay, start and end times, and the route.
Towne Air Freight is an Equal Opportunity Employer
Raleigh, North Carolina Local Dedicated Truck Driving Job
Towne Air Freight Local Dedicated Truck Driver Job Raleigh, NC

How to apply :