Local Waste Management Driver Job in Paris, TX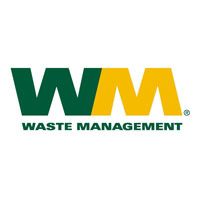 Waste Management
Company Website
Job Type
Full Time
Location
Paris, TX
Address
Paris, TX
Description :
 Local Waste Management Driver Job – Paris, Texas

Job Summary
At Waste Management the Residential driver position is one of our most physically demanding jobs. Drivers are responsible for the collection and hand loading of residential waste, as well as the transporting of this waste by a front-load or rear-load truck to a landfill site. The position routinely requires extensive near-continuous physical exertions such as repetitive lifting, pushing, and pulling receptacles that weigh from 50 to 75 pounds as part of their rigorous daily routine. Note: The level of physical effort may vary from site to site and in some cases be greater or lesser than documented here. Often, these waste receptacles have no wheels or handles for maneuverability, and the driver must have the physical strength to adjust accordingly. This physically strenuous position involves mounting and dismounting the truck between 800 and 1000 times every shift and constantly exposed to unpleasant sights and smells.
Essential Duties and Responsibilities
Our drivers, who have safe driving records, comply with all local, state, and federal transportation regulations and with company policy. Drivers are expected to communicate professionally with customers and dispatchers at all times. This includes receiving complaints about schedules and quality of service. Our Drivers must make note of and report on any such complaints and respond in a courteous and respectful manner.
Required work hours may be up to the legal limits allowed and may require weekend and/or holiday work. Work hours will vary by route. Drivers must be able to read and understand a map, complete daily driver logs as well as pre and post trip truck inspections. This position will require you to work in all weather extremes including extreme hot or cold, wet or dry conditions. Truck cabs often do not have air conditioning but may include a small fan.
Supervisory Responsibilities
This job has no supervisory duties.
Qualifications
The requirements listed below are representative of the qualifications necessary to perform the job.

A. Education and Experience

At least 1 year of previous experience operating a vehicle requiring a CDL within the past 7 years

B. Certificates, Licenses, Registrations or Other Requirements

21 years of age or older
Legally eligible to work in the United States
Must have a Class A or B CDL with airbrakes endorsement valid for the state in which you are applying to work in.
Clear driving record

C. Other Knowledge, Skills or Abilities Required

Must be able to speak and read English well enough to converse with the general public, understand highway traffic and signals, respond to official questions, and be able to make legible entries on reports and records.
Ability to perform physical requirements of the position with or without reasonable accommodations.
Successfully pass pre-employment (post offer) drug screen, background and motor vehicle records check and Department of Transportation Physical.

Benefits
At Waste Management, each eligible employee receives a competitive total compensation package including Medical, Dental, Vision, Life Insurance and Short Term Disability. As well as Stock Purchase Plan, Company match on 401k plan, and more! Our employees also receive Paid Vacation, Holidays and Personal Days. Please note that benefits may vary by site.
If this sounds like the opportunity that you have been looking for, please click, "Apply Now."
Paris, Texas Local Waste Management Driving Job
Local Waste Management Driver- Paris, TX

How to apply :