Local Yard Driver Job in Lincolnton, NC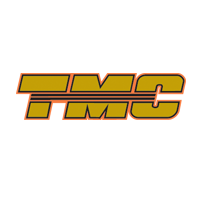 TMC Transportation
Company Phone
877-787-1988
Company Website
Job Type
Full Time
Location
Lincolnton, NC
Address
Lincolnton, NC
Description :
Local Yard Driver Job – Lincolnton, North Carolina

Class A Local Yard Driver, Home Daily – Charlotte, NC
TMC has openings for a local yard driver opportunity in Charlotte, NC! Candidates will shuttle loaded and empty trailers on our customer's yard and prepare them for delivery. This is a home daily, 2nd shift position, hours are Monday-Friday 3:00pm-11:00pm. This is a full time opportunity with potential for overtime, and an excellent benefits package. The starting pay will be $18/hour, paid vacation, and paid holidays! Candidates must have at least 6 months of recent Class A driving experience, no flatbed experience required!
Benefits:
Health, Dental, Vision, and Prescription Insurance Plan
Employee Stock Ownership Plan (ESOP)
401k
Life Insurance
Paid Vacation
Paid Holidays
Weekly Pay – Direct Deposit
Paid Orientation and Training
Requirements:
Valid Class A CDL license
6+ months of recent CDL A driving experience
Stable, verifiable work history
No more than 3 recent moving violations
No DUI's in the past 10 years
 Lincolnton, North Carolina Local Yard Driving Job

TMC Transportation Local Yard Driver Job in Lincolnton, NC

How to apply :