No Experience Student Truck Driver Job in Austin, TX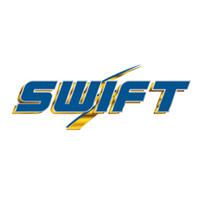 Swift Transportation
Company Phone
866-886-8711
Company Website
Job Type
Full Time
Location
Austin, TX
Address
Austin, TX
Description :
No Experience Student Truck Driver Job – Austin, Texas

TRUCK DRIVERS
RECENT CDL GRADUATES 
Start Making Good Money Today!
Begin your journey with Swift! Our certified mentors are ready to provide you with "Best-In-Class" training, bringing you one step closer to a successful career in trucking. Call TODAY for more details.
Paid (While Training with a Mentor)
Tuition Reimbursement
Housing and Transportation Provided During Orientation (must reside at least 50 miles from the terminal)
Late-Model Equipment Available
Top Safety Rating
Good Home Time
Regional and Dedicated Opportunities
Excellent Benefits Package
If home is East of the Mississippi call: 866-907-7117
If home is West of the Mississippi call:  866-910-2696
The driving life is a proud one.
Experience the American roadways like few people ever can.
Austin, Texas No Experience Student Truck Driving Job

Swift Transportation No Experience Student Truck Driver Job – Austin, TX

How to apply :