OTR CDL Truck Driver Job in Dothan, AL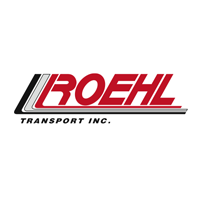 Roehl
Company Phone
888-356-1139
Company Website
Job Type
Full Time
Location
Dothan, AL
Address
Dothan, AL
Description :
OTR CDL Truck Driver Job – Dothan, Alabama

Higher Pay & Better Hometime
Class A CDL Truck Drivers Needed: National Division
After 50 years in the business, we don't mind setting the record straight. We believe that it's drivers like you that help keep America rolling and we don't mind offering you a better place to work – which is why we developed the Your Choice Pay Plan™.
Roehl's unique performance based Your Choice Pay Plan™ allows you to achieve higher levels of pay through higher levels of performance. Instead of being restricted to an annual increase, you can "choose" the next higher pay level by being a high performer. You can earn a pay increase every quarter up to our top rate.
At Roehl Transport, we offer Our National Van Truck Drivers:
Your Choice Pay Plan™ allows you to attain higher levels of pay through higher levels of achievement
Industry leading hometime flexibility
Competitive wages, including comprehensive benefits package
Award winning safety programs
---
Current fleet options and hiring areas are available by calling a Roehl Recruiter at 888-356-1139 or by visiting www.GoRoehl.com.
Roehl offers dedicated, national and regional fleet opportunities to truck drivers in a variety of divisions. To see if other positions are available in your area, please visit www.GoRoehl.com and use the Find-A-Fleet tool today.
Roehl Transport is a certified "Top Pay Carrier" by the National Transportation Institute™.
Safety. Stability. Opportunity. That's the Power of Red. That's the Power of Roehl.
Our Values:
Our values describe what's important to us and how we intend to operate on a day to day basis. Safety is our cornerstone value. Like the bricks and mortar of a solid building, our values provide the solid foundation that guides and supports our behaviors. To be considered for this position, you need to have a Class A Commercial Driver's License, or be able to obtain a Class A CDL. No experience is necessary.
Qualifications are not limited to only those listed and are subject to change without notification.
Roehl Transport, Inc. An Affirmative Action Equal Opportunity Employer
Dothan, Alabama CDL  Truck Driving Job
OTR CDL Truck Driver Job – Dothan, AL
How to apply :