OTR Class A Flatbed Driver Job in Louisville, KY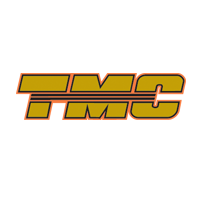 TMC Transportation
Company Phone
877-787-1988
Company Website
Job Type
Full Time
Location
Louisville, KY
Address
Louisville, KY
Description :
OTR Class A Flatbed Driver Job – Louisville, Kentucky

CDL OTR Truck Driver / SIGN ON BONUS!
We are looking for experienced CDL OTR Truck Drivers and recent, entry level graduates of a CDL A training program to join our flatbed fleet as a member of a team that strives to be the best at everything it does! The industry's premier flatbed carrier, TMC Transportation is known for its integrity, innovation, highly-trained drivers, impeccably maintained late-model equipment, superior safety record and unwavering dedication to quality and customer service. In this role you will haul flatbed freight throughout the lower 48, but most of your loads will deliver in the eastern half of the United States. Our drivers work for a company that values its driver fleet and are home 46 out of 52 weekends!
Benefits of joining our flatbed team as a CDL- OTR Truck Driver include:
Amount varies based on experience
We do not require any previous flatbed experience. We offer a paid, top-notch flatbed training program.
TMC also provides corporate-style benefits, job security, and advancement opportunities. We are proud that former TMC drivers have advanced to office opportunities in multiple departments: Sales, Operations, Recruiting, Training, Road Repair, and more. As an Employee-Owned company, all eligible employees own shares in the company at no cost to them through an Employee Stock Ownership Plan (ESOP). Own a piece of the company you work for. Come be a co-owner with us today!
 JOB BENEFITS
TMC Benefits:
Weekend Hometime
A performance based percentage pay package designed by TMC drivers!
Health, Dental, Vision, and Prescription Insurance Plan
One of the best retirement plans in trucking…401(k) with company match and an Employee Stock Ownership Plan (ESOP)
Life Insurance
Paid Vacation
Weekly Pay, Direct Deposit
Paid, Industry Leading Flatbed Training
VA-Approved Apprenticeship Program
Peterbilt Trucks with your name on the door of your truck!
Louisville, Kentucky OTR Class A Flatbed Truck  Driving Job
TMC Transportation OTR Class A Flatbed Driver Job – Louisville, KY

How to apply :