OTR Class A Flatbed Driver Job in Louisville, KY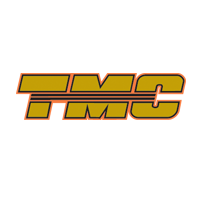 TMC Transportation
Company Phone
800-247-2862
Company Website
Job Type
Full Time
Location
Louisville, KY
Address
Louisville, KY
Description :
OTR Class A Flatbed Driver Job - Louisville, Kentucky

CDL OTR Truck Driver / SIGN ON BONUS!
We are looking for experienced CDL OTR Truck Drivers and recent, entry level graduates of a CDL A training program to join our flatbed fleet as a member of a team that strives to be the best at everything it does! The industry's premier flatbed carrier, TMC Transportation is known for its integrity, innovation, highly-trained drivers, impeccably maintained late-model equipment, superior safety record and unwavering dedication to quality and customer service. In this role you will haul flatbed freight throughout the lower 48, but most of your loads will deliver in the eastern half of the United States. Our drivers work for a company that values its driver fleet and are home 46 out of 52 weekends!
Benefits of joining our flatbed team as a CDL- OTR Truck Driver include:
Up to a $2,500 sign on bonus!
Amount varies based on experience
Choice of two pay plans: Performance percentage pay program or Mileage pay (your choice)
Tarp pay & other accessorial pay
Home most weekends!!!
Paid Orientation & Training on flatbed hauling skills
Paid vacation
BCBS medical, dental, vision & prescription drug plan
401(k) with company match
Assigned equipment; no slip-seating
Department of Labor certified Apprenticeship Program – Veterans with VA education benefits may be eligible to draw on those benefits for up to 18 months during the Apprenticeship phase
CDL OTR Truck Driver / Transportation / Full Time / Entry Level
 JOB REQUIREMENTS
As a CDL OTR Truck Driver with tractor trailer experience, you do not need flatbed experience, many of our experienced drivers have no flatbed experience and we will provide the required training.
Additional requirements of the CDL OTR Truck Driver include:
Must be 23 years old before being assigned your own truck
Valid Class A CDL license
Hazmat, TWIC & Passport/FAST Card/Enhanced CDL, preferred but not required to start
Ability to pass DOT physical, drug screen, driving evaluation, work history verification, driving record review and criminal background check
Louisville, Kentucky OTR Class A Flatbed Truck  Driving Job
TMC Transportation OTR Class A Flatbed Driver Job – Louisville, KY

How to apply :