OTR Team Truck Driver Job in Beloit, WI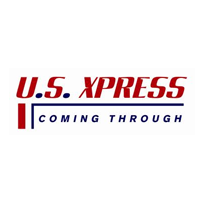 U.S. Xpress
Company Phone
(888) 919-6730
Company Website
Job Type
Full Time
Location
Beloit, WI
Address
Beloit, WI 53511
Description :
OTR Team Truck Driver Job – Beloit, Wisconsin
US Xpress is now hiring – Team Reefer Freight CDL A Truck Drivers- APPLY NOW!
Wanted: Team Truck Drivers – ASK ABOUT OUR NEW $8000 Team Bonus! NEEDED: Team Reefer Freight CDL A Truck Drivers
*up to $8,000 Sign on bonus *Starting pay up to 48 CPM split *Best Truck Equipment in the Industry *Coast to coast runs * Excellent benefits. CDL-A and 3 months OTR experience required. Call Today. Start Right Away.
At US Xpress, we know what team truck drivers want most: miles. Lots of OTR miles. So, we created an entire unit of dispatch, sales and operations professionals who are experts at matching your team with good team freight. Plus, we're not only one of the largest trucking companies around, we're also proud to still be a family-owned business. That means we have the size to offer you plenty of opportunity, and the heart to respect all of the drivers who make up our culturally diverse workplace. In addition, if you're a female driver, you'll find no one makes you feel more welcome. Over 1,000 women drivers call US Xpress home. That's more than three times the industry average, so you know we're doing something right!
And because no one spends more time in their trucks than team truck drivers they deserve our very best trucks. Every year, we gladly spend millions of dollars to provide drivers like you with the newest fleet, the best safety features and the most comfortable cabs. And, you'll have the latest high-tech gear, like our Driver Tech On-Board Computer System and Sidetracker cameras.
When you've got a long OTR run ahead of you, you don't want to waste time at the loading dock. With 98% no-touch, 60-70% drop and hook freight, and great pay and benefits your team will be on its way – and making money – fast!
Plus:
Layover pay
Extra pick-up/drop pay
Detention pay
Retention pay
Per diem pay
Driver referral bonus
Health and Financial Benefits
Low premium rates on general health insurance
Low premium rates on dental and vision insurance
$10,000 life insurance policy provided by the company
401k
Direct deposit
Added Perks
The best truck equipment in the industry
Great home time
Passenger rider program for children ages 10 and over and adults not holding a CDL (only one rider permitted)
One cat or dog welcome on board, provided the dog is a non-aggressive breed
Plenty of miles
Outstanding driver support
Toll cards for selective states
Pre-Pass for scale
Dedicated and regional opportunities available for many areas
98% no-touch freight
60-70% drop and hook freight
Beloit, Wisconsin OTR Team Truck Driving Job
US Xpress Team Truck Driver Job Beloit, WI
How to apply :