Owner Operator Driver Job in Kansas City, KS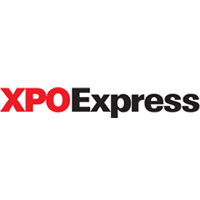 XPO Express
Company Phone
866-857-4546
Company Website
http://www.driveforexpress-1.com
Job Type
Full Time
Location
Kansas City, KS
Address
Kansas City, KS
Description :
Owner Operator Driver Job – Kansas City, Kansas 
Now offering bonus programs for driving teams!
$7,000 for Tractor Trailer Teams
$4,000 for Straight Truck Teams
APPLY NOW and Start your new career TODAY! Let's work together, so you can take your business to the next level! If you fit the mold of a professional who wants to be the best, we have tremendous OWNER OPERATOR opportunities for you. Why Become a Contractor with Express-1?
Low Start-up
Standardized Fuel Surcharge on All Loads
Health Insurance with Prescription Coverage
Paid Cargo Insurance
Competitive Non-Trucking and Physical
Damage Insurance
Nationwide Road Service
Two-Day Orientation
· Open-Door Policy
· Financially Solid
· Low Turnover Rate
· Long-Term Professional Dispatchers
· No Forced Dispatch – No Penalty
· Expense Solutions
· Weekly Settlements – No Hold Back
· Paperwork is Simple, Straight Forward
Driver Minimum Requirements:
Must meet all Federal Motor Carrier guidelines
Must have a valid CDL or Chauffer License (where applicable)
No serious or disqualifying traffic violations within the last three years
No more than 4 moving violations in the past 36 months or 2 moving violations in the last 12 months
No preventable DOT accident within the last 3 years
Driver Experience: 6 months Cargo Van/Sprinter, Straight Truck OTR or 1 years Tractor/Trailer OTR (if at least 28 years old)
Must be 23 years old
Must pass a DOT physical
Our revenue has been growing at exceptional levels resulting in increased opportunities for our Owner Operator Fleet For more information about call EXPRESS-1 at (866)-857-4546
Kansas City, Kansas Owner Operator Driving Job
Express-1 Owner Operator Driver Job in- Kansas City, KS

How to apply :