Owner Operator Driving Job in Cleveland, OH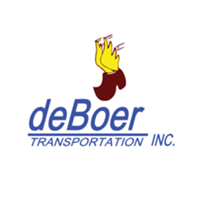 deBoer Transportation Inc.
Company Phone
888-336-9279
Job Type
Full Time
Location
Cleveland, OH
Address
Cleveland, OH
Description :
Owner Operator Driving Job – Cleveland, Ohio

CDL-A Drivers:

Big Names Don't Mean Big Dollars. Run for a Company w/Lots of Extras to Earn You BIG $

$

Owner Operators! Earn Big $$. Strong Miles, Week over Week.   As a full-service dry van carrier headquartered in Blenker, Wisconsin, deBoer Transportation understands that hard work should lead to great rewards.  That's why we offer the best opportunities for our Owner Operators! You can count on our strong dry van freight base to give you as many miles as you need and you'll be pleased with your weekly settlement check that puts more money in your pocket.  Coupled with our amazing bonus opportunities, fuel discount program and maintenance options, you'll quickly see why NOW is the time to DISCOVER deBoer!

Owner Operators Enjoy:
Awesome sign on bonus for Owner Operators!
Consistent and Reliable Miles Week Over Week
100% Fuel Surcharge Paid
Fuel Discount Program
Discounted Parts and Maintenance
Great Rates on Insurance
Free Trans Flo Service
ELD Training at both locations – Cedar Hill, Texas and Blenker, WI
Strong Weekly Earnings – Join the deBoer Transportation Team Today!
888-336-9279
Cleveland, Ohio Owner Operator Driver Job
deBoer Transportation Owner Operator Driving Job – Cleveland, OH

How to apply :