Owner Operator Truck Driving Job in Dayton, OH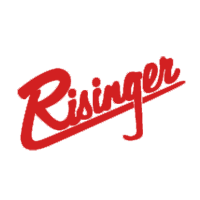 Risinger
Company Phone
888-671-7979
Company Website
Job Type
Full Time
Location
Dayton, OH
Address
Dayton, OH
Description :
Owner Operator Truck Driving Job – Dayton, Ohio

Truck driving professionals find exactly what they're looking for with owner operator opportunities at Risinger.
Risinger CPM pay just increased to $1.09, the second pay increase this year! Call for details.
If you're looking for excellent miles, guaranteed home time, and preplanned routes for your truck driving business, you've come to the right place! Owner operator opportunities at Risinger offer everything you need to keep business rolling:
$1.09/mile plus fuel surcharge on all miles (loaded & empty)

$3000 sign-on bonus. Please call for details.

Quality home time
Preplanned routes – 2-3 days in advance
Consistent miles of up to 2,500 – 3,000 per week
Up to $5,000 in annual bonuses (safety & miles)
UNLIMITED driver referral bonuses
Paid scales and tolls
No Qualcomm fees
100% fuel discount to the driver
Clean inspection and special recognition bonuses
100% no-touch freight; 90% customer freight
50% drop and hook
Transflo set up at no cost to you
Free navigation system
Other reasons truck drivers love Risinger:
Free primary healthcare
NO COST general liability and cargo insurance
Discounted rates on bobtail, physical damage, and occupational/accidental insurance
Driver legal services available
Pet Friendly
We've got you covered!
Detention, layover, and stop-off pay provided
Up to 3x rewards on Pilot loyalty cards – use points toward food, merchandise, and more!
Company-provided load straps, hard hat, protective eyewear, and safety vests
Drivers come FIRST at Risinger.
We stand for
Trust ∙ Respect ∙ Honesty ∙ Loyalty
Your miles go further with owner operator truck driving opportunities at Risinger.
Contact recruiters to start your partnership with us today! 888-671-7979
Dayton, Ohio Owner Operator Truck Driver Job
Risinger Owner Operator Truck Driving Job – Dayton, OH

How to apply :