Part Time Driver Job in Louisville, KY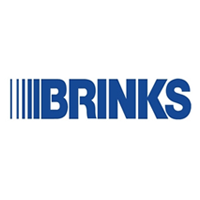 Brinks
Company Website
Job Type
Part Time
Location
Louisville, KY
Address
Louisville, KY
Description :
Part Time Driver Job in Louisville, Kentucky
Brinks Driver Needed:
Position Description:
Brink's U.S., a division of Brink's, Incorporated, is the premier provider of armored car transportation, ATM servicing, currency and coin processing, document destruction and other value added services to financial institutions, retailers and other commercial and government entities. The company has a proud history of providing growth and advancement opportunities for its employees. We have a challenging opportunity for a Part-time Armored Car Driver.
Job Summary:
The Part-time Armored Car Driver is responsible for safely driving/controlling the Brink's armored vehicle to and from various customer pick-up and delivery locations. This position functions in an armed environment. This position requires the enforcement of rules to protect the premises and property of Brink\'s and its customers and in armored vehicles in transit, as well as the safety of persons on the premises of Brink\'s and its customers, including armored vehicles.
Key Responsibilities:
• Maintain the safety, security and control of the armored vehicle at all times
• Guard the Messenger during the actual delivery or pick up of valuables at a customer's location
• Maintain radio communication with the Messenger and/or other vehicle crew and with dispatch personnel
• Load and unload the armored vehicle
• Report all faults experience during the day's activity
• Complete appropriate driving/delivery documentation
• Ensure overall cleanliness of the vehicle's interior
Position Requirements:
Minimum Qualifications:
• Be at least 21 years of age
• A currently valid driver's license
• Minimum 6 months of experience as a driver
• Satisfy all Department of Transportation requirements
• A valid firearms permit or ability to pass applicable firearms licensing requirements
• A valid guard card or ability to obtain a guard card or any other required licenses
• Able to lift at least 50 pounds
Preferred Qualifications:
• Good basic math skills
Professional Skills:
• Professional, positive demeanor
• Collaborative work style
• Good ethics and integrity
If you have the background and integrity we require and are looking for a challenging opportunity, we hope you will consider employment with Brink's U.S. We offer a competitive hourly wage with profit sharing opportunities and a 401(k) program with company match for our part-time employees. If you are interested and meet the requirements for this position, please apply.
Brink's, Incorporated is an Equal Opportunity / Affirmative Action Employer, and is committed to maintaining a drug-free workplace.

Louisville, Kentucky Driving Job – Brinks Company Driver Job
How to apply :