Recent Graduate Student Truck Driver Job in Savannah, GA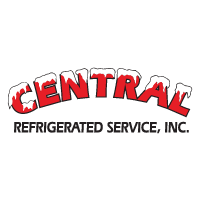 Central Refrigerated Service
Company Phone
877-369-6708
Company Website
http://www.CentralTruckDrivingJobs.com
Job Type
Full Time
Location
Savannah, GA
Address
Savannah, GA
Description :
Recent Graduate Student Truck Driver Job – Savannah, Georgia

GET ON THE ROAD TO A SUCCESSFUL CAREER WITH CENTRAL REFRIGERATED!
We Will Train You AND Hire You!
No Experience? No problem.  We will train you to drive a big rig and hire you!  Our career path is designed to get your CDL training, start your career, grow in the industry, and start your own business….all in the FIRST YEAR!
Our proven 4 Step Career Path program offers the training, support and opportunities needed to become a successful business owner!
STEP 1 – Earn your CDL through our academy and train over the road
STEP 2 – Become a Solo or Team Company Driver and learn our system
STEP 3 – Become a Lease Operator and earn 15% to 30% more than a Company Driver
STEP 4 – Train the Next Business Owners by joining our elite group of Trainers
We offer GREAT starting pay, a generous benefits package, and regional, dedicated or OTR runs depending on your location.
WHY CHOOSE CENTRAL FOR TRAINING?
•  We will finance the cost of attending our Truck Driving Academy
•  If you live more than 50 miles from our school, we will provide transportation
•  ZERO money down, and ZERO % interest on financing
Apply Online or Call a Recruiter Today!
877-369-6708
Savannah, Georgia Recent Graduate Student Driving Job
Central Refrigerated Recent Graduate Student Driver Job in Savannah, GA

How to apply :