Southern Regional Truck Driver Job in Nacogdoches, TX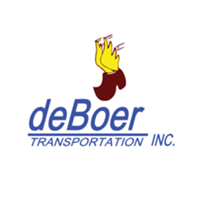 deBoer Transportation Inc.
Company Phone
888-336-9279
Job Type
Full Time
Location
Nacogdoches, TX
Address
Nacogdoches, TX
Description :
Southern Regional Truck Driver Job – Nacogdoches, Texas

CDL-A Drivers:

NEW PAY RATE! Regional Run, Weekly Hometime + Sign On!



2018 continues to be an exciting year at deBoer!  We've increased driver pay, introduced new bonuses, launched new runs and are working harder than ever to meet drivers' needs.  deBoer Transportation is a Central Wisconsin based truckload carrier celebrating 50 years in the business.  We've got the freight to grow our fleet of drivers in your area.  This is a unique opportunity to have a predictable schedule with regular time at home.  Run solid miles week over week with competitive pay and bonuses.  Coupled with our amazing health benefits for you and your family, you'll quickly see why NOW is the time to DISCOVER deBoer!
Regional Drivers Enjoy:
Great Pay Rates and Bonuses for All Drivers!

Awesome Sign On Bonus!

Weekly Hometime
Predictable Schedule – Run 5-5 ½ Days Out
Average 2,100-3,000 Miles Weekly
Primarily Drop & Hook Loads
Paid 2.5 Day Orientation
Weekly Mileage Based Incentive Pay
Performance & Monthly Safety Bonuses
Per Diem & Paid Time Off
Benefits – Health, Dental, Vision, Vacation, Paid Holidays
2013-2017 Volvos and Freightliners
401(k) Savings Plan
QUALCOMM, built in navigation, Trans Flo
Rider Policy
ELD Training at both locations – Cedar Hill, Texas and Blenker, WI
Make More with Our Increased Weekly Earnings – Join the deBoer Transportation Team Today!
888-336-9279
Nacogdoches, Texas Southern Regional Truck Driving Job

deBoer Transportation Southern Regional Truck Driver Job in Nacogdoches, TX

How to apply :