Student Truck Driver Job in Redding, CA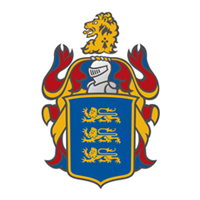 C.R. England
Company Website
Job Type
Full Time
Location
Redding, CA
Address
Redding, CA
Description :
Student Truck Driver Job – Redding, California

Truck Driving Opportunities with Paid Training
Full Time CDL School Students
Truck Driving Schools
Training from a C. R. England truck driving school will give you the experience you need. C. R. England truck driving schools were started in 1988. Currently there are three truck schools located throughout the country providing CDL training for individuals seeking a new career. Truck driving students, who complete the course at a C. R. England Truck Driving School, are guaranteed a job with C. R. England.
Requirements:
C.R England takes pride in the quality and professionalism of our drivers. The result is that we screen all potential drivers to make sure that we are hiring only the best in the industry. C.R. England drivers are expected to have had a safe driving record, maintained a driver's license over at least the last three years, and no illegal drug use in at least the last year.
C.R. England offers a great benefits package that includes:
• Top Pay
• More Miles
• Vacation
• Insurance
• 401k With company match
• Graduated pay scale – get paid more for your experience
• Over 100 dedicated runs available
• No money down financing for lease trucks
To apply for this fulltime truck driving opportunity, please click the Apply Now button.
Redding, California Student Truck Driving Job
CR England Truck Driver Job Redding, CA

How to apply :