Arnold Transportation Driver Application »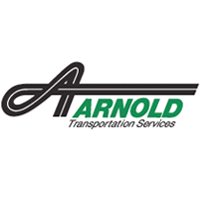 or Apply Now »
Company Driver Opportunities Available
Since 1932, we've built our reputation on delivering regional freight. When the world of trucking was coast-to-coast, we were regional. When the world kept Drivers on the road for weeks, we were getting them home. When the world lumped Drivers together in a group, we treated them as individuals. That spirit continues today and remains the foundation of our company. Our valued truck drivers earn great pay and quality hometime without sending them thousands of miles from home.
As The Original Regional Carrier™ our drivers look to us to help them build successful careers based on an outstanding work/life balance which can only be achieved through honesty, respect, and a level of reliability that proves we are always there for them. These things are standard issue with every driver opportunity at Arnold.
In addition, our Owner Operator programs match professional drivers with the best and most reliable Contractor-friendly freight in the country, including absolutely no brokered freight. Plus, our discounts on fuel and maintenance help you keep rolling when inevitable fixes are needed. Arnold will ensure you are equipped with the best resource to help you maintain a great profit for your business.
Drive for Arnold. The Original Regional Carrier™
Job Benefits:

Southwest Regional Lanes! We keep you in your region by only running in 11 states!
Approximately 25 to 1 Driver to fleet manager ratio!
Rider and Pet Friendly
We are the #1 Regional Carrier!
Paid Vacation!
One of the best benefit packages in the trucking industry.
No sliding pay scale. Paid all miles loaded and empty!
One of the best CSA scores in the industry!
Job Requirements:

Must be 21 years of age
3 months Tractor/Trailer experience in the past 3 years
If 3 to 18 months experience:
Has been with no more than 4 irregular route carriers in the last 24 months
An applicant may not have more than three moving violations in the past 3 years
Applicant total number of preventable accident and moving violations may not exceed 4 in the past 3 years
An applicant may not have any DUI or DWI convictions in the last 3 years. Also an applicant may not have multiple DUI or DWI convictions in the last 10 years
Apply Now

to Drive for Arnold Transportation!