Company Overview
Your family on the Open Road
Our new pay increase proves we mean business. Our family atmosphere shows that we care. Our longevity pay makes our ongoing appreciation clear. No matter how you look at it, we take care of our Elite family of NCI Drivers.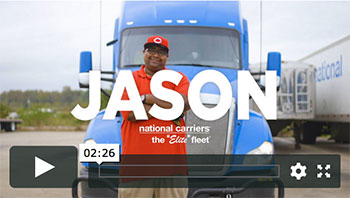 Company Benefits
Company Driver Pay
»

 All New Pay Increase – $80,000+ Per Year*

»

Longevity Pay – We reward our drivers to stay here. Our 5 year drivers earn $93,000+

»

Steady freight will keep you moving and making a good living.

»

Automatic Detention Pay No macros, no waiting.

»

Have a CDL but need training? Ask about our excellent student program – $65,000 first year pay!

*Based on drivers availability and performance
Company Driver Benefits
»

Health and life insurance for you, your spouse, and children.

»

A company-sponsored 401(K) plan We match a portion of what you contribute so you can have more when you retire.

»

Steady freight will keep you moving and making a good living.

»

Paid vacation and holidays so you can take a family road trip or spend some time at home.
Company Driver Perks
» 

Trucks Late-model Kenworth T-680s. 100% automatic fleet.

»

Trailers Experience a smooth haul pulling our Utility refrigerated trailers with SmartTruck UT6 aerodynamics

» 

Welcoming workplace Our drivers are known by name and get the support they deserve from dispatch to management.

» 

Dependable home time Steady freight doesn't just mean reliable work and pay; it means reliable home time.

» 

Rider and pet policy Bring your loved ones and pets to make those miles pass faster.
* Some conditions apply
Qualifications
»

CDL A

»

Minimum Age: 21 years

»

Minimum Experience: 6 months.

»

Ask about our Student Program if you have a CDL A, but not enough experience.

»

DWI Convictions: Must be 5 years ago

»

Moving Violations: Only 3 last 3 years

»

Preventable Accidents: Only 3 last 3 years
National Carriers Driver Job Application