deBoer Transportation, Inc Driver Job Application »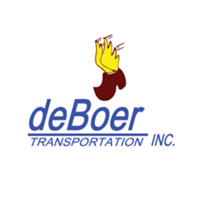 Apply Now »
CDL Class A Truck Driver Jobs
It's an exciting time to join the deBoer Team! We've increased driver pay, introduced new bonuses, and launched new runs. We work hard to meet drivers' needs. We offer Regional Runs that will earn you as much as an OTR driver, and gets you home for your 34-hour restart every 5 to 6 days. We also have Local, Intermodal, and Dedicated runs.  With us, you're a name and not a number in a family owned, down home business of over 50 years. Want More? Try deBoer!
Job Benefits:

Consistent and Reliable Miles Week Over Week
Safe, Well-Maintained Equipment
Weekly Hometime or Stay Out on the Road
Paid Orientation and Training
Performance & Safety Bonuses
Excellent Health Benefits for you and your family
Rider Policy

Job Requirements:

CDL-A license
23 years old
Minimum 6 months experience
Apply Now

to Drive for deBoer!