Gerdau Driver Application »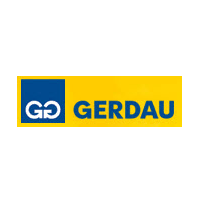 or Apply Now »
Local Flatbed Company Drivers
Gerdau is the leading company in the production of long steel in the Americas and one of the major suppliers of specialty long steel in the world. With more than 45,000 employees, Gerdau has an installed capacity of more than 25 million metric tons of steel and it is the largest recycler in Latin America, and around the world, it transforms millions of metric tons of scrap into steel every year.
Gerdau Long Steel North America is a leader in mini-mill steel production and steel recycling in North America, with an annual manufacturing capacity of approximately 10 million metric tons of mill finished steel products. Through a vertically integrated network of mini-mills, scrap recycling facilities and downstream operations, the company serves customers throughout the U.S. and Canada, offering a diverse and balanced product mix of merchant steel, rebar, structural shapes, fabricated steel, flat rolled steel and wire rod.
Gerdau Special Steel North America is an engineered bar producer headquartered in Jackson, Michigan with world-class steel manufacturing mills in Jackson, Michigan, Monroe Michigan, and Fort Smith, Arkansas, and metal processing facilities in Huntington, Indiana, Pleasant Prairie, Wisconsin, Lansing, Michigan, Canton, Ohio, and North Vernon, Indiana.
With engineered steel bar producing capabilities in North America, Europe, Brazil, and soon to be India, the Gerdau Special Steel group is the largest supplier of SBQ engineered steel bars to the global automotive and heavy truck industries.
Job Benefits:

Performance Bonus
Safety Bonus
Health/Medical Benefits
Dental Insurance
401k
Paid Weekly
Paperless Logs
Job Requirements:

CDL Class A or Class B
At least 18 years of age
At least 2 years experience
No more than 1 moving violation in the past 3 years
No more than 1 preventable accident in the past 3 years
Apply Now

to Drive for Gerdau!