CDL-A OTR Truck Driver Job in Streator, IL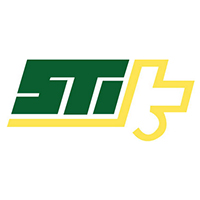 Sharkey Transportation
Company Phone
888-495-2386
Company Website
Job Type
Full Time
Location
Streator, IL
Address
Streator, IL
Description :
CDL-A OTR Truck Driver Job – Streator, Illinois
At Sharkey, we know having a life outside of work is important. 
That's why we have great plans you can tailor to fit your lifestyle. And with 100% Premium-Free Family Health Insurance, Sharkey is a great place to call home.
Four plans to accommodate your needs and preferences when it comes to the routes you run. Whether you need to be home more frequently, or prefer life on the road, we have a plan to take care of you and your family.
1. Home Weekly | 50-54 CPM 
2. Midweek Restart | 51-55 CPM 
3. 13-15 Days Out, 3 Days Home | 53-57 CPM 
4. 23 Days Out, 5 Days Home | 60 CPM 
5-STATE VAN/REEFER OPPORTUNITIES
BETWEEN IL, IA, MO, IN, WI
$1500 SIGN-ON BONUS
GUARANTEED HOME TIME
Top Performers Will Make More.
Top CPM or Percent Pay Packages.
Premium-free Family Health Insurance
Performance Bonus.
CDL-A, 6 Months Verifiable Experience Required.
Call us at 888-495-2386 or apply online below.
Streator, Illinois CDL-A OTR Truck Driving Job

Sharkey Transportation CDL-A OTR Truck Driver Job in Streator, IL

How to apply :