CDL-A Truck Driver Job in Cleveland, MS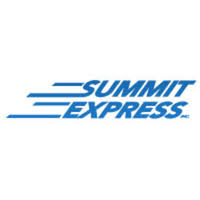 Summit Express
Company Phone
800-555-7832
Company Website
Job Type
Full Time
Location
Cleveland, MS
Address
Cleveland, MS
Description :
CDL-A Truck Driver Job – Cleveland, Mississippi
CDL-A Drivers:
New Units Arriving Now! Solid Customers = Solid Miles! Excellent Earning Potential!
As a specialized, light-weight load carrier with over 23 years in business, Summit Express is a values-driven, growing, mid-west carrier that provides one of the best, well-rounded driver packages out there. With 70% of our customer base using our services for over 13 years, Summit Express is also able to offer top miles week over week, multiple accessorial pay opportunities and multiple bonus opportunities. Our dispatch team averages 15+ years' experience, and successfully works with each driver to meet his or her individual needs. For drivers looking to elevate their career a notch, Summit also offers a unique lease program giving you the reins to run your way without a lot of risk. As a successful, professionally-run company allowing drivers access to the leadership team, Summit's proudest accomplishment is our reputation for having the industry's most courteous and experienced drivers. Don't wait, now's a great time for you to Find Success at Summit!
Summit Company Solo Drivers Enjoy:
50% of Fleet Averaged 3100 miles/week in 2018
New Units Arriving Monthly!

Sign On Bonus!

Tractors Less Than 4 Years Old & Very Well Maintained
Multiple Accessorial Pay Opportunities
All Miles Paid & 100% Tolls Paid
Coast-to-Coast Lanes
Paid Orientation Including Transportation, Hotel and Food
Reliable Home Time to Meet Your Needs
Multiple Bonus Opportunities
Excellent Health Insurance
Omnitracs ELDs, Transflo, Inverters & APUs
Values-driven Company, Solid Foundation and Growing
Access to Leadership Team
If you have a CDL-A, are 23 years old with at least 18 months OTR experience, Summit Express wants to talk with you! Call today!
800-555-7832, Option 4
Cleveland, Mississippi CDL-A Truck Driving Job
Summit Express CDL-A Truck Driver Job in Cleveland, MS
How to apply :