Dedicated CDL-A Truck Driver Job in Harrisburg, IL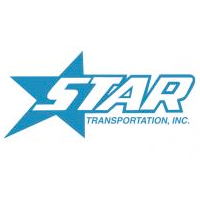 Star Transportation
Company Phone
000-000-0000
Company Website
Job Type
Full Time
Location
Harrisburg, IL
Address
Harrisburg, IL
Description :
Dedicated CDL-A Truck Driver Job – Harrisburg, Illinois

Dedicated CDL-A Truck Driver Jobs with Weekly Home Time!
Dedicated: Strong. Steady. Star.
Headquartered in La Vergne, TN and founded in 1980, Star Transportation has built its reputation on providing quality Dry Van truckload services to a large, reliable base of customers. At Star, we guarantee our drivers a successful career by providing elite driving opportunities to the industries top prospects.
Star Transportation is seeking motivated CDL-A drivers to join our dedicated fleet. With dedicated routes at Star, you'll enjoy dependable miles with weekly home time.
What is Star Power?
Quality, weekly home time
Dependable miles to keep your earnings high
Assigned routes
Medical/dental/vision insurance
100% no-touch freight
Assigned late-model equipment
24/7 dispatch
401(K) – traditional & Roth
Assigned fleet managers
Vacay & holiday pay
E-ZPass/PrePass
Rider program
Find out what Star Power can do for you. Call to speak with a recruiter, or visit star-drivers.com to fill out a short form and apply today!
Harrisburg, Illinois Dedicated CDL-A Truck Driving Job

Star Transportation Dedicated CDL-A Truck Driver Job in Harrisburg, IL

How to apply :