Dedicated Home Daily Truck Driver Job in Creston, IA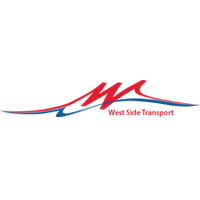 West Side Transport
Company Phone
800-677-5627
Company Website
https://www.westsidecareers.com
Job Type
Full Time
Location
Creston, IA
Address
Creston, IA
Description :
Dedicated Home Daily Truck Driver Job – Creston, Iowa

Home Daily – Automotive Dedicated CDL A Truck Driver
West Side Transport is celebrating our 45th year of operations by expanding our business within our Home Daily Automotive Dedicated division. Expanding our home daily automotive dedicated in Ft. Wayne, IN, Glenwood, IL and Livonia, MI. Dedicated Livonia, MI drivers will be doing out and back runs to South Chicago, IL. Dedicated drivers in Fort. Wayne, IN will be running to South Chicago, IL and drivers who reside in Chicago, IL will be driving to Ft. Wayne, IN and back.
Home Daily Auto Dedicated details:
$1,000 – $1,300/week.
Round the clock shifts, four to six-day work weeks, 8-10 hours a day
Automotive freight + consistent start and end times = set schedules
Paid Time Off bonus – 18 days per year!
Well maintained and warrantied equipment
Medical, Vision, Dental Insurance options
401(K) with company match
West Side Transport Driver App, $2,000 no-limit referral, and much more
Creston, Iowa Dedicated Home Daily Truck Driving Job
West Side Transport Dedicated Home Daily Truck Driver Job in Creston, IA

How to apply :