Dedicated Lease Purchase Truck Driving Job in Spring Hill, TN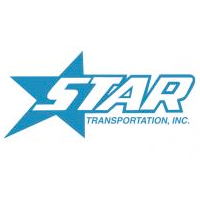 Star Transportation
Company Phone
888-684-2682
Company Website
Job Type
Full Time
Location
Spring Hill, TN
Address
Spring Hill, TN
Description :
Dedicated Lease Purchase Truck Driving Job – Spring Hill, Tennessee

Lease Purchase Truck Driver Jobs – Drive a Brand-New Truck!
Dedicated: Strong. Steady. Star.
Headquartered in La Vergne, TN and founded in 1980, Star Transportation has built its reputation on providing quality Dry Van truckload services to a large, reliable base of customers. At Star, we guarantee our drivers a successful career by providing elite driving opportunities to the industries top prospects.
Star Transportation is currently seeking excited and motivated professional drivers who are ready to push towards career independence. Make the rewarding step towards owner operator status, and lease to own a brand-new truck with Star Transportation.
What does it take to get started?
$1,500 security deposit
$1,000 when you pick up your truck
$500 taken in 4 installments of $125
What is Star Power?
Consistent home time
Plenty of miles to keep you earning
All accessorial fees paid, plus fuel surcharge
99% no-touch freight
E-ZPass/PrePass
Satellite communication
Brand-New equipment
Start your business with Star Power! Call to speak with a recruiter, or visit star-drivers.com to fill out a short form and apply today!
Spring Hill, Tennessee Dedicated Lease Purchase Truck Driving Job
Star Transportation Dedicated Lease Purchase Truck Driver Job in Spring Hill, TN

How to apply :