Dedicated Reefer Truck Driver Job in Marshfield, MA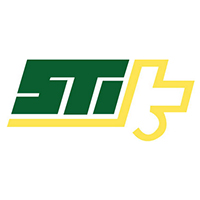 Sharkey Transportation
Company Phone
888-495-2386
Company Website
Job Type
Full Time
Location
Marshfield, MA
Address
Marshfield, MA
Description :
Dedicated Reefer Truck Driver Job – Marshfield, Massachusetts

⚊ FIVE ⚊
NEW PLANS
At Sharkey, we're increasing pay and introducing five new plans to accommodate your needs and preferences when it comes to the routes you run. Whether you need to be home more frequently, or prefer life on the road, we have a plan to take care of you and your family.
1. Home Weekly | 50-54 CPM
2. Home Daily | 42 CPM
3. Midweek Restart | 51-55 CPM
4. 13-15 Days Out, 3 Days Home | 53-57 CPM
5. 23 Days Out, 5 Days Home | 60 CPM
DEDICATED FISH HAULERS

DEDICATED LANE: BOSTON TO GIRARD, OH. GIRARD TO IN OR IL AND BACK
$1,300-1,500 weekly
Home every weekend
Premium-free Family Health Insurance
Top CPM or Percent Pay Packages
CDL-A, 6 Months Verifiable Experience Required
Call us at 888-495-2386 or apply online below.
Marshfield, Massachusetts Dedicated Reefer Truck Driving Job
Sharkey Transportation Dedicated Reefer Truck Driver Job in Marshfield, MA

How to apply :