Dedicated Team Truck Driver Job in Nicholasville, KY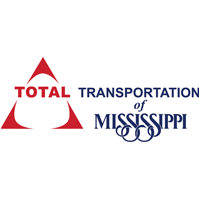 Total Transportation
Company Phone
888-718-0422
Company Website
Job Type
Full Time
Location
Nicholasville, KY
Address
Nicholasville, KY
Description :
Dedicated Team Truck Driver Job – Nicholasville, Kentucky
Team Drivers Needed! $7,500 Sign on Bonus!

Total Transportation is looking to hire Dedicated Team Drivers out of Georgetown, KY
$7,500.00 Sign on Bonus!
We want your team on our TEAM!
Job Details:
Non-Hazmat
0.60 cents per mile
4,300-4,600 miles per week
$7,500 Sign-on Bonus
Home on weekends
Dedicated, service sensitive, round-trip freight
BCBS INS effective after 30 days
Full Ride College Tuition
Paid Vacation
Some of the benefits of working for Total include:
2016 – 2019 Freightliners
Direct Deposit, Paid Weekly
Medical, Dental, and Vision Insurance
STD/LTD, Life, and Supplemental Policies
401k Retirement Plan
Rider and Pet Policies
EZ Pass, Pre-Pass
Paid Tolls and Scales
Paid Lumper Fees
Paid Orientation
Paid Vacation
Satellite Dispatch
Layover Pay
850+ Trucks, and Growing
Much, Much More. . .
Nicholasville, Kentucky Dedicated Team Truck Driving Job
Total Transportation Dedicated Team Truck Driver Job in Nicholasville, KY

How to apply :