OTR Class A Truck Driver Job in Edina, MO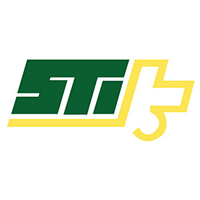 Sharkey Transportation
Company Phone
888-495-2386
Job Type
Full Time
Location
Edina, MO
Address
Edina, MO
Description :
OTR Class A Truck Driver Job – Edina, Missouri
OTR 13-15 Days Out

OTR Opportunities – $55 – $59 CPM

2 CPM Rate Increase + $1 PER MILE after 2,000th Weekly Mile!*

$1,000 Annual Longevity Bonus
$1,000 Annual Safety & Performance Bonus
13 – 15 Days Out, with 3 Off
55-59 CPM + $1 PER MILE over 2,000 Miles*

$2,000 Sign-On Bonus – New Pay Increase!

Runs 13 – 15 Days Out, with 3 Off
Premium-Free Family Health Insurance
Top Performers Will Make More
Weekly Direct Deposit
CDL-A, 6 Months Verifiable Experience Required
About Sharkey
Sharkey Transportation, Inc. began operations in 1971 serving six customers. I am proud to say that those same six firms are still among the more than three thousand business customers we serve today.
This achievement results from the effort of dedicated and talented people. Our continuing goal is to provide the very best in transportation services while maintaining the personal contact expressed in our company motto, Success Through Service.
Call us at 888-495-2386 or apply online below.
Edina, Missouri OTR Class A Truck Driving Job

Sharkey Transportation OTR Class A Truck Driver Job in Edina, MO

This job originated on HiringDriversNow.com
How to apply :