Owner Operator Dry Van Truck Driver Job in Baldwyn, MS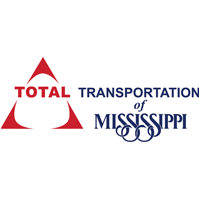 Total Transportation
Company Phone
888-718-0422
Company Website
Job Type
Full Time
Location
Baldwyn, MS
Address
Baldwyn, MS
Description :
Owner Operator Dry Van Truck Driver Job – Baldwyn, Mississippi

Owner Operator CDL A Truck Driver
Total Transportation is now hiring Owner Operators! Here at Total we have great customers and need more great Owner Operators. That's why we offer an income that will allow you to take care of yourself and your family. Unlike other carriers, there is no pay cap!

Earn $135,000 – $175,000 a year!
Pay is Per Load, FSC Pay Average $1.30 CPM+

Average 3,000 Miles Per Week

Consistent Home Time
Direct Deposit
Paid Weekly
EZ Pass / Pre Pass
Paid Lumper Fees
Fuel Discounts
Satellite Dispatch
THE FOLLOWING CRITERIA MUST BE MET:
Maintain Satisfactory Logs
Equipment must be no older than 10 years
Baldwyn, Mississippi Owner Operator Dry Van Truck Driving Job

Total Transportation Owner Operator Dry Van Truck Driver Job in Baldwyn, MS

How to apply :