Owner Operator Truck Driver Job in Yadkinville, NC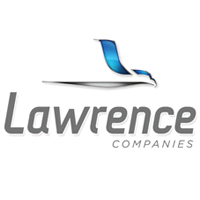 Description :
Owner Operator Truck Driver Job – Yadkinville, North Carolina
Hiring Regional & OTR CDL-A Owner Operators
Home Weekends | $250,000 Annually
ABOUT OUR COMPANY:
At Lawrence Transportation Systems, we are a family-oriented operation that has seen many twists and turns in the trucking industry over the years, but one thing is constant: our dedicated workforce. We have successfully built a large, quality base of customers over the years by providing them quality services and drivers. Our drivers are second-to-none with their dedication and persistent "Can Do" attitudes. Our owner operators are averaging 2,500-2,800 miles a week and still get home most weekends.
If you're looking for a company that understands the need to balance revenue with consistent quality home time, has a great support staff and an open-door policy, to call home, then you are at the right place. Come be part of our team and see for yourself what a successful career in the transportation industry is all about!
OWNER OPERATOR BENEFITS:
Home most weekends (we really mean that)
No forced dispatch
Advances on loads
50% Drop and Hook tonnage
250,000K annually
100% of fuel surcharge
Safety bonus
Fuel and shop discounts
Weekly settlements on Tuesday; paid Friday
Paid IFTA: we file and pay
Fuel purchase network with fleet volume discounts for your business
98% no touch
9% deadhead miles
No trailer rental fee
24/7 breakdown line
REQUIREMENTS:
Must be D.O.T. qualified, with an acceptable CSA score, knowledgeable and able to pass all pre-employment requirements.
Must possess a satisfactory driving record.
Possess a valid class A CDL and medical examiner's certificate.
One year experience verifiable tractor-trailer experience.
Must be at least 21 years of age.
Call Today at 877-433-3401
Or Apply Online
Yadkinville, North Carolina Owner Operator Truck Driving Job
Lawrence Transportation Owner Operator Truck Driver Job in Yadkinville, NC

How to apply :