Regional Dry Van Line Haul Truck Driver Job in Tampa, FL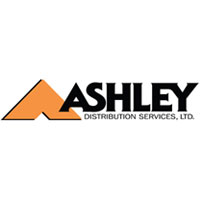 Ashley Distribution Services
Company Phone
800-837-2241
Job Type
Full Time
Location
Tampa, FL
Address
Tampa, FL
Description :
Regional Dry Van Line Haul Truck Driver Job – Tampa, Florida

PTP
CDL-A Regional Company Truck Driver Opportunities! Up to $0.56 – $0.73 Per Mile

Interested in a driving career that provides you with weekly home time, competitive pay, and great benefits? Ashley Distribution Services LTD has what you're looking for!
We're now hiring candidates to fill multiple Regional CDL-A Truck Driver positions. And because we develop and create our own product, we can provide you with consistent weekly miles and stable work hours!
Call (800) 837-2241 to speak with a recruiter for more information.
What to Expect as a Regional Line Haul Truck Driver:
100% No-touch Freight Positions
Point-to-Point Deliveries
Deliver Furniture Loads from Distribution to Drop Lot
Occasional Deliver Furniture Loads at Customer Unloads Accounts
Pick-up and Deliver Backhauls and Plant Pick-ups at:

Drop and Hook
Live Load/Unload Accounts
Benefits You'll Enjoy: 
Up to $0.56 – $0.73 Per Mile, depending on the Region

$3,000 Referral Bonus for Current Drivers
Job Stability, Career Growth and Incentive Pay
Great Benefits, including Medical, Dental, Vision, 401(k), and Profit Sharing
Weekly Home Time and Consistent Weekly Miles
Innovative Equipment and APU-equipped Trucks
Requirements You'll Need:
Valid CDL-A License
Must Have One Year of OTR Experience
No Alcohol or Drug Convictions in Last 5 Years
No Careless or Reckless Driving or Speeding Over 15 MPH
Fewer Than 2 Preventable Accidents
Ready to join our award-winning team? Apply today for a Regional Line Haul Truck Driver position at Ashley Distribution Services LTD.
Give us a call (800) 837-2241 to speak with our recruiters or apply now!
Tampa, Florida Regional Dry Van Line Haul Truck Driving Job

Ashley Distribution Services Regional Dry Van Line Haul Truck Driver Job in Tampa, FL

This job originated on HiringDriversNow.com
How to apply :