Regional Truck Driver Job in Xenia, OH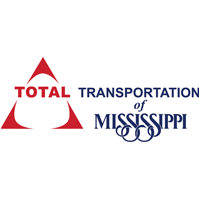 Total Transportation
Company Phone
888-718-0422
Company Website
Job Type
Full Time
Location
Xenia, OH
Address
Xenia, OH
Description :
Regional Truck Driver Job – Xenia, Ohio

TOTAL Success for Truck Drivers

$2,500 Solo Sign-On Bonus
SOLO DRIVERS
36¢ to 45¢ per mile based on experience (3 years with no accidents you can start at .45 a mile)
Extra Pay for Hazmat (Hazmat is not necessary for NE Regional runs)
Receive 1¢ Per Mile Increase Each Year / No Pay Cap!
Additional 1¢ Per Mile Annual Safety Bonus
(2,500 – 3,500 Average Miles Per Week)
TEAM DRIVERS
Teams Receive a $5,500 Sign On Bonus & 10¢ Mileage Bonus
Run over 19K miles per month and receive 10¢ on ALL MILES that month!
Total Teams earn 46¢ to 51¢ per mile
56¢ to 61¢ per mile After Mileage Bonus!!
Earn 1¢ per mile pay increase every year with NO PAY CAP!
Realistically average 5,200-5,500 miles per week
RECENT GRADS
Tuition reimbursement up to $3,500 offered per driver.
36¢ per mile (Complete our 200 hour training program and upgrade as a solo driver.)
Some of the many benefits of driving for Total Transportation include:
OTR & Regional Runs
Consistent Home Time
Great Miles (paid empty or loaded)
All Trucks 2013 – 2016 (assigned)
Direct Deposit, Paid Weekly
Medical, Dental, Vision Insurance
STD/LTD, Life and Supplemental Policies
401k Retirement Plan
Rider and Pet Policies
EZ Pass, Pre-Pass
Paid Tolls and Scales
Paid Lumper Fees
Satellite Dispatch
Layover Pay
750+ Trucks, and Growing!
Much, Much More. . .
Sign on Bonuses:
Paid out in twelve (12) months from hire date. $500 paid out on the second paycheck and the remaining $2,000 paid out quarterly ($500 per quarter). Program put into effect starting with Driver Orientation class May 18th, 2015 Total Transportation offers sign-on bonuses for Solo Drivers (rehires less than a year old are not eligible)
Xenia, Ohio Regional Truck Driving Job
Total Transportation Regional Truck Driver Job in Xenia, OH

How to apply :