Team Owner Operator Driver Job in Bristol, TN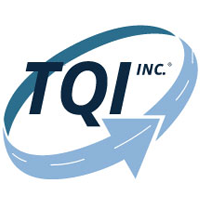 Total Quality Inc
Company Phone
855-396-3753
Company Website
Job Type
Full Time
Location
Bristol, TN
Address
Bristol, TN
Description :
Team Owner Operator Driver Job – Bristol, Tennessee

Solo and Team drivers for Fleet Owner Opportunities
Total Quality Inc is looking for Solo and Team Drivers
**No Truck Required**
No truck? No Problem! Total Quality Inc will assist with pairing you up with a Fleet Owner to get you going!
Opportunities with Fleet Owners

Dedicated Freight

Consistent Miles
Call Today! 855-396-3753
•    Total Quality Inc, we only partner with the best of the best Fleet Owner's in the industry to ensure you will be working for a great company. Our Fleet Owner's will provide you with the opportunity to enjoy a long term, rewarding career as an Independent Contractor or Company Driver.
•    99% Drop & Hook Freight
•    Dedicated and Scheduled Runs Available
•    Great Miles and Home Time Program
•    Excellent Benefits Packages Available
Call Today! 855-396-3753 or apply online
Bristol, Tennessee Team Owner Operator Driving Job

Total Quality Inc Team Owner Operator Driver Job in Bristol, TN

How to apply :