Knight Transportation Driver Job Application »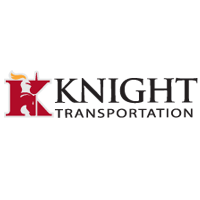 or Apply Now »
Dry Van, Reefer, Intermodal, & CDL Training
Professional Truck Drivers, Knight Transportation sincerely appreciates everything drivers do for them and understand that drivers are the key to their success. That's why Knight is rewarding truck drivers with an enhanced quarterly bonus from $.03/mile to $.05/mile. In addition, a Pet Policy is now offered as well as a Rider Policy. It's never been a better time to DRIVE KNIGHT.
Job Benefits:

Quarterly bonus opportunity to make additional $.05/mile
Qualify for an annual raise
Pet Policy
Rider Program
Regional lanes, Dry Van freight
Part-time and full-time driving positions
Well maintained & fuel efficient modern equipment
27 Service Centers for you to call home while on the road
Single Source Dispatch. Open door policy
Paid vacation
Medical, Dental, Vision and Life insurance

Choose Your Hometime

7/ON – 7/OFF Express Lanes
14/ON – 7/OFF Express Lanes
7-10 days out, 2 days home
Weekly home time

Choose Your Pay Preference

Daily pay
Weekly pay

Job Requirements:

21 years of age or above
Minimum 3 months OTR experience
DOT Physical and functional capacity testing
Apply Now

to Drive for Knight Transportation!