CDL Truck Driver Training 101

If you're here, it's because you're interested in truck driving or ready to begin your certification. We are excited when new people show an interest in becoming a truck driver. If you're new to the game, we will outline everything you need to know about becoming a truck driver. Once you join the trucking life family, you'll be welcomed to a unique breed of people who share a common theme. It's a community, a way of life, and filled with opportunity and lots of potential for self-growth in skills and career.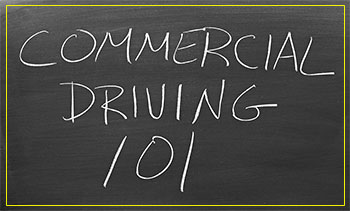 Your level of success will come down to how much you desire to work and keep pushing forward, how well you learn and can showcase your driving ability. Trucking can be a very demanding job, but it can have its benefits.
What will I need to Qualify?
Possess a current valid driver's license
Have a clean driving record
Be at least 18-21 Years of Age
Social Security Card
Check your individual States Requirements: DMV by State
*

NEW

* FMCSA Entry-Level Driver Training (ELDT) Requirements
As of February 07, 2022 If you are looking to become a truck driver, upgrade your current CDL (or add endorsements), you will need to receive Driver Training Certification BEFORE you can take the commercial driver's license (CDL) skills or knowledge tests.
Who is subject to the new ELDT Requirement?
Drivers wanting to Obtain a Class A or Class B CDL for the first time;
Drivers wanting to Upgrade an existing Class B CDL to a Class A CDL; or
Drivers wanting to Obtain a school bus (S), passenger (P), or hazardous materials (H) endorsement for the first time.
Find a Training Provider near you: https://tpr.fmcsa.dot.gov/Provider
More Info: FMCSA ELDT Training Requirements
View the Training Registry: https://tpr.fmcsa.dot.gov
How do I earn my CDL (Commercial Driver's License)?
How long will it take to get my CDL?
Average of 4-7 Weeks
There are various factors that affect the time it will take to get CDL certified, depending on what state your training is in, along with rules and which route you take to begin your CDL Training. Here are a few things to consider when calculating an estimated time of completion.:
Type of CDL you're obtaining


Class A (Tractor Trailers, Flatbed, Tanker, Livestock Carriers)
Class B (Delivery Trucks, Straight Trucks, Dump Trucks, City Buses)

Endorsements

(H) – hazmat
(N) – tanker
(X) – tanker/hazmat combo
(T) – double/triple

Training Commitment

Full-Time
Part-Time / Evenings / etc.

Auto vs. Manual Truck (this comes down to your ability to maneuver the vehicle)
Personal Ability
Training Program Length/Classroom Time/Exam Time (these factors can be different per State)
Where do I get CDL Training?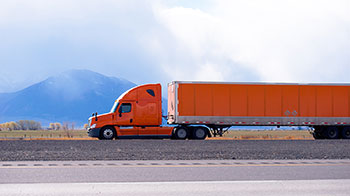 You can get trained one of two ways:
A Traditional '

CDL Trucking School

'
At a designated "Trucking School" you will get certified through a series of classroom education and exams, as well as getting behind the wheel to learn, which always starts with a Trainer. Think of this as going to college. This is your university where you will earn a degree in a specific field of study (Trucking). Once you've graduated, you are considered a "Recent Grad" and you can begin to search for a new job with companies hiring Recent CDL Grads. This is the beginning of a new way of life if you have what it takes!
 A Trucking '

Company

' who has a CDL Training Program
Many trucking companies have an internal CDL Training Division. They will hire someone with no experience (considered a student), and often pay you to get trained, and you'll have the luxury of beginning work immediately with them after certification. Just like a Traditional Trucking School, you'll get certified through a series of classroom education, as well as getting behind the wheel to learn, which starts with a Driver Trainer. Don't worry about having to go at it alone. You will be given the appropriate amount of training, so you'll feel confident with your new skills and expertise you've gained through the classroom.
How long will I train in the classroom?
How long will I train on the road?
This varies on your skillset and ability to pass driving tests
List of Schools by State: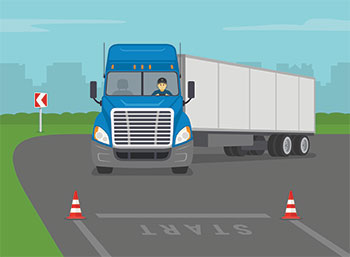 What will I learn during CDL Training?
How to handle a Big Rig (Lane Changing/Turning/Maneuvering, etc.)
GPS Navigation
State & Federal Regulations
How to Keep Logs
Rules & Guidelines of the Road
Business Essentials (Routes, Schedules, etc.)
Types of Trucking Driving
Understand the types of job options as a Truck Driver, and decide what category you fit in. You'll most likely begin as a Company Driver, but it's good to educate yourself on options if you're new to the game:
Solo Driver / Company Driver
You can go at it solo, and drive alone working for a specific Company
Want a buddy by your side? 'Team' driver jobs are an option. There are many Husband/Wife Teams that take on the road together and split the driving. If you don't have a partner, the company you work for will pair you with someone else, so you'll work as a 'Team Driver'. This is very common. If you get lonely easily, this could be a great choice.
Owner Operator / Independent Contractor
Want to work for yourself and call the shots? If you own a tractor trailer you can then be an Owner Operator, or 'Independent Contractor'. You will have a much higher earning potential, but you'll also have more to manage like keeping your trucks running, maintenance, and more.
Be sure not to confuse the different terms and options for 'Leasing' as a Truck Driver:
What is Lease Purchase? Think "Lease" to "Purchase". This is when you make payments on a truck through the company you work for. You will usually make a big down payment first, then continue to make payments on the truck until you pay it off, then YOU own it! It's a similar concept of a lease-to-own home.
This when you simply "Lease" a truck from your carrier, but you must return it when your contract or 'lease' is up. Think of this as renting an apartment. This may not be an ideal long-term choice, but it may work for the right individual for a set time.
As an independent contractor wanting to lease, you will lease from a third party, not a trucking company. This can give you the ability to customize specific options for you truck.
When Leasing, make sure to do your due diligence and research. Make sure you understand all the fine print. Leasing can be both great but have drawbacks. On one hand, you'll have new shiny equipment and extra benefits. On the other, less freedom, possible inflated pricing, and overpaying in the end. You'll have to decide what's best for your situation.
How much will I earn as a New CDL Driver?
A Student CDL Driver Will Average:
Hourly:

$18.29

Salary:

$57,600 per Year
What kind of benefits will I receive?
Benefits will vary per company, but as a CDL driver you can expect great benefits like:
Paid Training
Health/Dental Insurance
401k
Paid Time Off
Prescription Drug Insurance
How do I find my first Truck Driver Job?
What Companies hire CDL STUDENTS?
These companies have their own Training Programs so you can get trained and move into a position:
Need CDL training? Explore our company-paid CDL training programs or call us at 800-447-7433, and we can talk you through it. Schneider has the widest variety of driving jobs: Hiring All experience levels.
Company-paid CDL training available
Credit for Military Experience and Military Apprenticeship programs, plus more military benefits
Take your dog or cat on the road with our Team Pet Policy
Boyd Bros. Transportation Inc. is a flatbed truckload carrier that operates throughout the eastern two-thirds of the United States, hauling primarily steel products and building materials.
Strong freight network
95% of our drivers & contractors are home each weekend
Rider program
TMC is the largest employee owned flatbed trucking company in the United States. We will train any driver who has no flatbed experience if you want to drive for us and we do hire recent truck driving school graduates.
Employee Stock Ownership Plan (ESOP)
Flexible Spending Account
Rider program for immediate family (minimum age: 10 years old)
Looking for a positive driver experience to start your new career off right? Come to USA Truck, where we're 100% focused on rewards drivers want: great home time, plenty of miles and SIMPLIFIED PAY for CDL-A grads.
Flexible home time options
Up to $5,000 in tuition reimbursement
Loyalty and referral bonuses
Have a CDL but need training? Ask about our excellent student program – $65,000 first year pay! *Based on drivers availability and performance
Welcoming workplace
Dependable home time
Rider and pet policy
What Companies hire RECENT CDL GRADS?  
If you decided to go to a trucking school directly, they usually have programs to help find you a job upon completion. However, here is a list of companies that are currently hiring Recent CDL Grads:
TransAm Trucking is searching for recently graduated CDL truck driving school students who are interested in long-haul truck driving opportunities. We offer tuition reimbursement and cutting-edge equipment to start your career off right.
Transition pay
Monthly Retention Bonus after completion of transition pay
Up to $6,000 in tuition reimbursement
No Experience Necessary! At Western Express, you'll start out making more and ultimately receive experienced driver pay in only 90 days! If you are a recent CDL-A Grad, you can choose from flatbed, van, OTR, regional or dedicated. Don't wait any longer, call now and start earning TOP PAY!
Great Pay for Entry Level; Earn Experienced Driver Pay in as Little as 90 Days!
Priority Hometime
Tuition Reimbursement
Trainees must be recent grad from approved CDL school and/or have minimum 3 months' comparable experience
Choose your schedule! Thursday-Monday, or Friday – Tuesday
24 hr. support
Paid vacations and holidays
If you've recently graduated from an accredited CDL school, or have less than 9 months recent experience, apply now to student and trainee truck driver jobs at Tyson Foods! Begin your career with six weeks of PAID one-on-one training with a certified instructor.
$600 orientation pay
$600 per week training pay
Starting pay after completion of training – .45 -.50 per mile (depending on job and location)
We Love Our Drivers Paul Transportation is a family-owned company and one of the best flatbed carriers in the transportation industry. We pride ourselves on our ability to get drivers home weekly with customers and freight in regions that allow us to do that.
Orientation Pay – $400 (Received Once Seated on Truck)
Students Welcome! Tuition Reimbursement up to $6000
Day 1 Rider Policy
The balance of Being a Truck Driver
Is Truck Driving for me? With any new career there are challenges and it can be a tricky decision to move forward with getting your CDL Certification. Obviously think about the lifestyle change for you or your family. It should be safe to say you must enjoy driving! Do you mind being away from home, and do you enjoy traveling to new places? You'll be in touch with dispatch, and have radio communication to talk with other drivers on the road. For the newbie, here are a few general pros and cons of Truck Driving to help you decide if trucking is right for you:
Pros
The biggest pro for a truck driver is Job Security. Transporting and delivering goods to America is essential to keep our economy going, and this affects all industries, so having a stable career is a guarantee. You'll also have plenty of opportunity to grow your salary, but it will require dedication.
You can look at perks of trucking like traveling and seeing America instead of being at a desk job. Check some things off your bucket list, like seeing the Grand Canyon or Seeing the Northern Lights.
You'll be king of the road and be seen as a crucial necessity. From something as simple as delivering water bottles, to delivering literal building blocks and lumber, the freight options are endless. You are needed.
Depending on the number of miles you choose to drive, you can have as much flexibility or home-time as you want. Companies will work with you to put you on a schedule that is best for you.
Cons
You must also look at some dis-advantages like long hours on the road and being away from home often (if you drive Regionally or Over-the-Road). This will depend on how many miles you choose to drive, and your hauling distance.
Depending on the position you take, some truck drivers are required to do some physically tough jobs, not just sitting. You may be required to offload goods, or use a forklift. If you're a flatbed driver, some forms of flatbed trailers require tarping, strapping and securing loads. You'll also be required to keep your semi truck in tip top shape to pass all inspections. It is possible to find a job with "no-touch freight" where you aren't responsible for unloading. There are so many variables and types of driving jobs available, but all are going to require some level of basic physical fitness. This may not be a con for everyone.
You will be doing a lot of sitting, so staying active will be harder. It can be harder to keep a healthy diet while on the road with quick Fast-food options unless you are diligent to commit to preparing healthier meals.
We all know that driving can be, at times, stressful. For Truck Drivers who see and experience so much on the road, in this culture, that can add a high level of stress. Drivers must have patience, if they are going to be behind the wheel of a Big Rig, with all its power.
There is a way to balance the negatives. It's all about your perspective and mindset because all careers have their pros and cons.