Driver Appreciation Week – 2018
Posted in
Blog
on October 19, 2018
by Hiring Drivers Now
Driver Appreciation Week – 2018
How do you tell and show drivers you appreciate them? With giveaways of course!
Driver Appreciation Week 2018 (September 9-15) was a super fun time to say thanks to drivers on our Facebook page. We ran some giveaway promotions and below are the products we selected. Trust us, you'll want to read this and you'll agree the products we chose are awesome!
Keep in mind, not just any giveaway and not just any product or gadget will do for drivers.. You need to give away things that drivers find useful and handy. Life on the road is a particular way of life, so what are some things drivers like or need? That's the stuff that matters in a Driver Appreciation Week giveaway. Don't give away something pointless.. give drivers stuff they need and like!
The least we could do was give some gear away, so check out the products from the 2018 Driver Appreciation Week giveaways from Hiring Drivers Now!
1. BEEF JERKY
First up – beef jerky. Yep, beef jerky.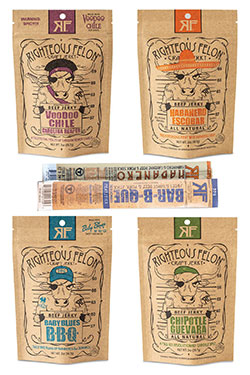 This ain't your daddy's Slim Jim– not that we don't love a Slim Jim and RIP Macho Man – but we wanted premium, gourmet beef jerky for this contest. Some Jack Links is always a good choice, it's convenient, it lasts forever, it's (relatively) healthy, and it's always super tasty. But for this giveaway we just wanted to kick things up a notch, just a little bit, and offer up some beef jerky that you can't find conveniently. We're talking "craft beef jerky" – think fancy craft beer only this won't get you a DUI and it's made out of meat.
Righteous Felon Beef Jerky – you can get it direct or on Amazon. You know you want some for a quick snack out on the road!
2. DUAL CHARGER PORT & PHONE CASE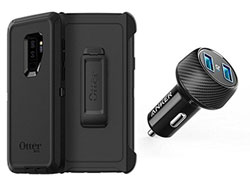 Next for Driver Appreciation Week – who doesn't need a solid case for their cell phone? And who else doesn't need a really handy dual charger port?
Duh, every driver. Every. Single. Driver. That's what made this such a great combo-giveaway!
So we offered up an Otterbox case for the cell phone of the winner's choosing, and a slick Anker 24W dual power 4.8A power drive. That way you can charge 2 things at once which is twice as good as charging one thing at once.
Your phone is safe, you can charge it, you can charge something else that plugs into a USB connection. That sounds like a winner-winner!
3. VACUUM MUG

Sometimes you want to keep a cold drink cold (like in the summer) and sometimes you want to keep a warm drink warm (like in the winter). We're not mind readers but we know that's how you want to keep your cold and warm drinks.
This isn't anything new or innovative, it's just driver life science. Warm drinks – please stay warm. Cold drinks – please stay cold.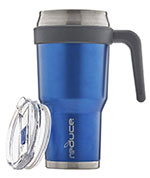 Problem is, big Styrofoam cups can crack and make a huge mess. Other problem is they don't keep stuff warm and cold for a while. They will for a little while but we wanted something for drivers to keep a drink for a whiiiiiiiiiiiiiiile. (that's 15 i's so you know we're serious)
That's why the reDUCE 40oz vacuum mug was an awesome giveaway item. It keeps stuff cold or warm and it's big enough to hold plenty of liquid refreshment. And it fits in a cup holder AND it has a handy handle! That makes it convenient and prevents it from spilling.
4. HEAVY DUTY TACTICAL GLOVES

Drivers have to take care of their hands.
Your hands are pretty important for a lot of reasons (you need them to eat, change the radio station, or tie your shoes) but as a professional driver you simply can't afford to have an injury or nasty cut on your hand.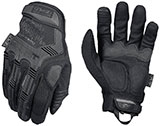 Something like that could make the difference in reacting quickly in an emergency situation. It could make the difference in securing a load. You could flinch while steering or backing or parking, all because you've got a hurt finger or hand.
Knowing how important hand safety is to drivers, we set out to giveaway something that would REALLY keep a driver's hands safe.
Check out these bad boys, Mechanix M-Pact Covert Tactical Gloves. That's right, gloves that will keep your hands safe and sound no matter what you're doing around your truck or trailer. And they're tactical. Which ups the cool factor of these gloves!
5. BLUE PARROTT BLUETOOTH HEADSET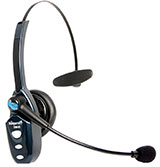 So the last thing we gave away for Driver Appreciation Week 2018 was a grand prize, a BlueParrott B250-XT Bluetooth Headset.
That's right, the Cadillac of DOT compliant, Bluetooth headsets. Something every driver needs, no matter if they're a local delivery driver, a dump truck driver, a long haul OTR driver – whatever the driver type you are – this headset was meant to help you with your career. And be safe doing it.
Why this one? Well, it's cordless so you don't have to worry about being plugged in. It's DOT compliant so you don't have to worry about that hassle. It's cozy (the reviews raved about the comfort). And it's convenient (lots more reviews loved the features)
There you have it folks, all the awesome giveaway items from our 2018 Driver Appreciation Week. We're so thankful for every driver, their family, and the hard work they put in. These are just a few items that say thank you and we appreciate you, and please know everyone at Hiring Drivers Now appreciates you!