John Christner Increases Contractor Base Pay
Posted in
Blog
on November 8, 2017
by John Christner Trucking
|
Guest Blogger
FOR IMMEDIATE RELEASE
John Christner Increases Contractor Base Pay
SAPULPA, Oklahoma (October 11, 2017) – John Christner Trucking is pleased to announce that it will raise its base pay to independent contractors.  The raise will occur in a multi-phase plan, Darryl Christner, CFO and Owner of John Christner Trucking explains:

"There are no additional requirements or performance related metrics to get the pay increase, everyone will receive it. It is the best thing that can happen, you continue to do what you are doing now and you will just get paid more to do so. Base pay will increase from $.90/ mile to $.93/ mile on November 1st, 2017, and then there will be another increase from $.93/ mile to $.96/ mile on December 1st, 2017."
John Christner Trucking ICs enjoy net income that is among the top in the transportation industry according to median annual salary information provided by The Labor Department and Glassdoor for Independent Contractor drivers. The announced pay increases ensure JCT contractors will remain among the industry's best compensated.
For more information on becoming a driver with John Christner Trucking, please call 800-528-3675.
About John Christner Trucking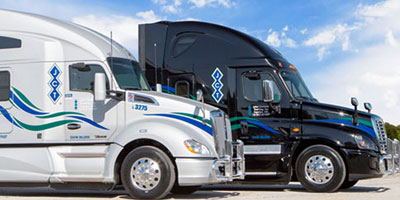 John Christner Trucking was founded in 1986 by John Christner with only two trucks and has now increased the fleet to more than 800. John Christner Trucking is still a family-owned and operated business with John's sons Darryl and Danny Christner joining the business as CFO and COO, respectively, over the years. Two key components in the Christner's success has been sharing responsibility and respecting each other's skills. JCT's sole mission is to provide exceptional transportation solutions utilizing these core values: integrity, dependability, stewardship.